Home
News
News
Company News
Exhibition Review: Hanron LED Products Appeared at GILE Exhibition and attracted the attention of the industry
Exhibition Review: Hanron LED Products Appeared at GILE Exhibition and attracted the attention of the industry
2021-08-10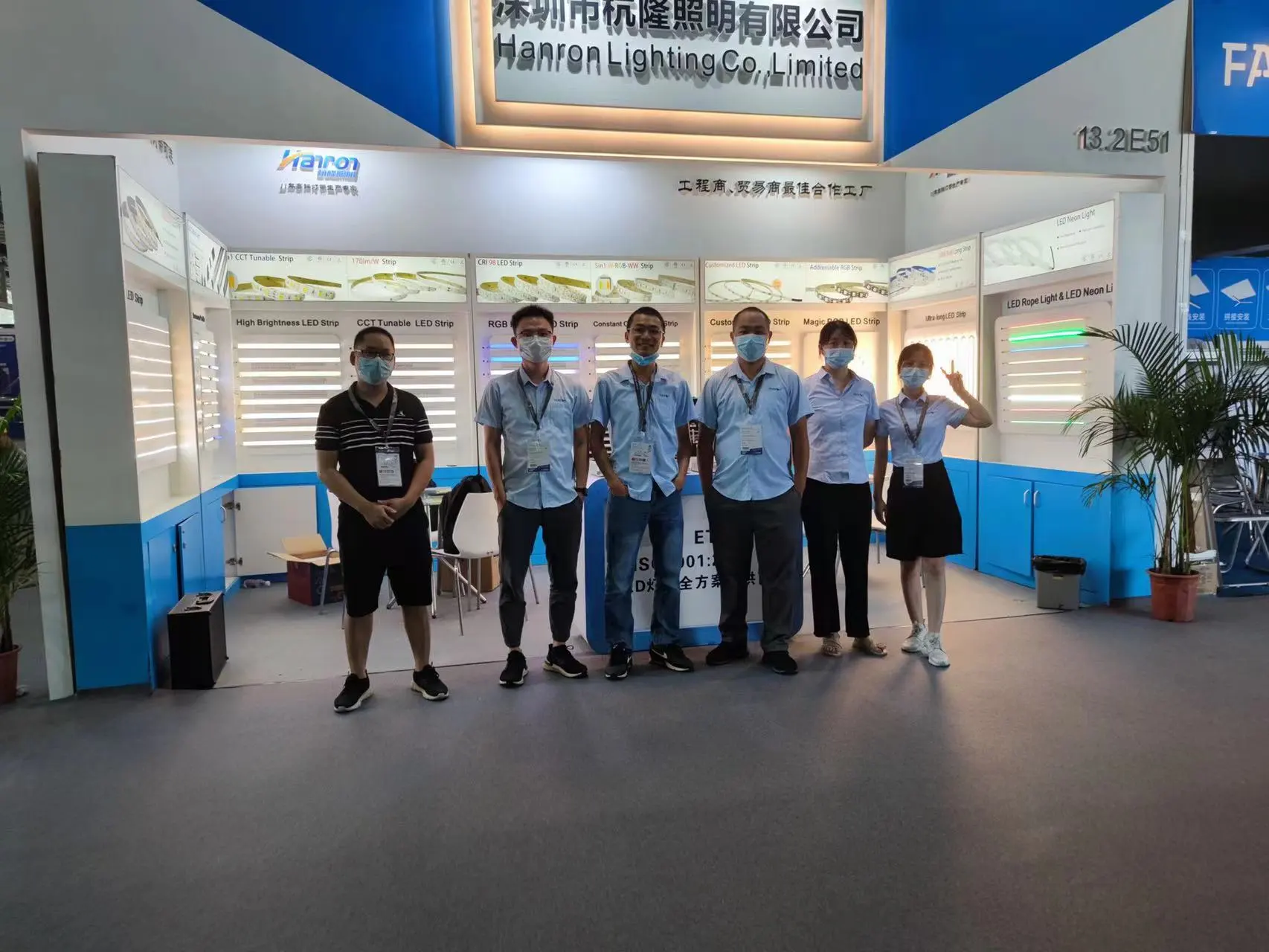 In August, along with the hot summer, a feast in the field of lighting products is also in full swing. From August 3rd to 6th, the annual Guangzhou International Lighting Exhibition ( hereinafter referred to as GILE Exhibition) kicked off at the China Import and Export Fair Complex. As one of the largest industry events in the world, the theme of this exhibition includes urban and public lighting, LED commercial lighting, intelligent health lighting, urban road construction lighting, LED packaging, LED driving power, etc. The exhibits cover almost all lighting fields.
As a world-renowned provider of LED strips and linear lighting solutions, Hanron Lighting brought its products to this annual lighting event, gathering with many lighting industry elites to explore industry trends together.
On the site of this GILE Exhibition, Hanron's booth is located in Hall 13.2, G59. The well-designed booth fully displayed the company's various advantageous products. During this 4-day exhibition, it was widely recognized by the industry, and also It has attracted the attention of many professional audiences and industry media.
When: August 3-6. 2021
Booth: G59 Hall 13.2
Address: Canton Fair Complex, Guangzhou, China
Hanron's participation in the GILE exhibition was a complete success. In the future, Hanron will continue to serve China's intelligent manufacturing, join hands with partners, grow together, and achieve better results