What Color LED Strip Lights Are Best For Sleep?
author: Ivan Huang
2023-05-30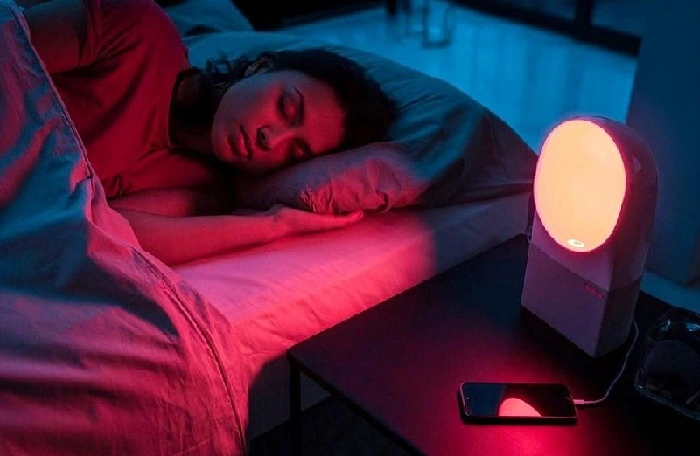 Quality sleep is essential for our overall well-being and productivity. While factors such as comfort, mattress quality, and noise levels play a significant role in achieving a restful sleep, the impact of lighting should not be overlooked. The type and color temperature of light can have a profound effect on our sleep quality.
In recent years,
LED strip lights
have gained popularity for their versatility and ability to create ambient lighting in various settings. But what color LED strip lights are best for sleep? Let's delve into the topic and explore the science behind choosing the right color temperature for a peaceful slumber.
Understanding the Sleep-Wake Cycle
To understand the impact of light on sleep, we need to grasp the concept of the sleep-wake cycle and our internal body clock, known as the circadian rhythm. The circadian rhythm regulates our sleep patterns and is influenced by external cues, primarily light. Light exposure affects the production of melatonin, a hormone that regulates sleep and wakefulness.
Melatonin Secretion and Light Exposure
Melatonin is naturally produced by our body in response to darkness. When the sun sets and the environment becomes dimmer, our brain signals the pineal gland to release melatonin, promoting sleep. However, exposure to artificial lighting, especially blue light, can suppress melatonin production, disrupting our sleep patterns.
Which LED Light Color is the Most Helpful to Sleep?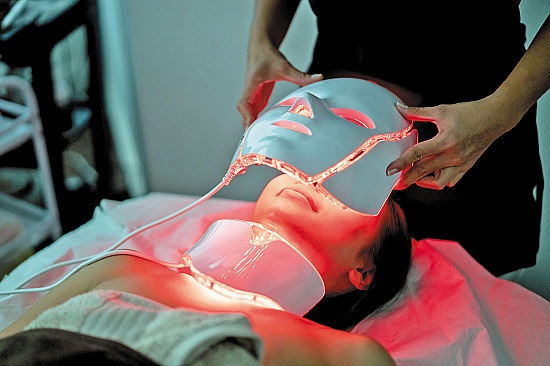 1. Red light is one of the most commonly recommended LED light colors for sleep. Here are the reasons:
First of all, red LED strip lights will not affect your melatonin level negatively. You can install dim red LED strip lights in your home to serve as night lights. It will also help you sustain your sleeping pattern at night during your short trip to the bathroom. Or it can comfort you in case you wake up from a bad dream.
Secondly, recent studies have proved that red light serves as a therapeutic feature.
So having red LED strip lights in your room would gradually enhance your mood. It will comfort your brain cells.  And provide you relaxation without needing to have a gloomy atmosphere.
2. White led strip light is more popular to be installed at home, and they are also good for sleep. But different CCT will have different effect. Let's go ahead.
Choosing the Right Color Temperature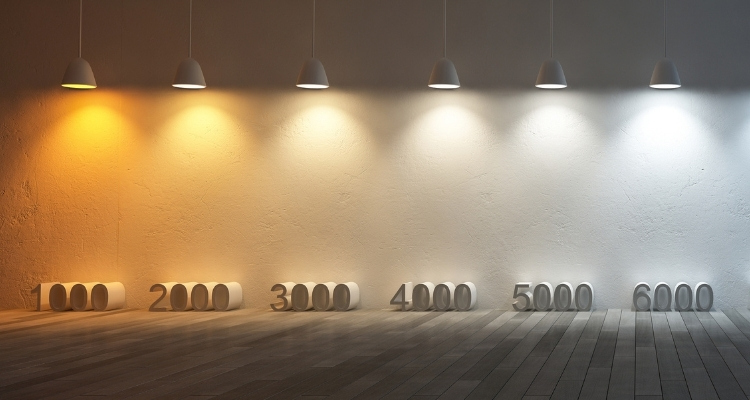 For white LED strip lights come in various color temperatures, measured in Kelvin (K). The color temperature determines the perceived warmth or coolness of the light. Let's explore the different options:
Warm white LED strip lights emit a soft, cozy glow reminiscent of candlelight or a sunset. This color temperature promotes relaxation and comfort, making it ideal for winding down before bed. The warm tones help signal to the brain that it's time to prepare for sleep, creating a soothing atmosphere in the bedroom.
Natural white (4000K-5000K)
Natural white LED strip lights emit a brighter, whiter light that enhances alertness and focus. This color temperature is suitable for activities that require concentration, such as reading or working. Cool white light is often used in offices and workplaces to promote productivity and keep individuals awake. However, using cool white lights in the evening or close to bedtime may interfere with melatonin production, making it harder to fall asleep.
Cool white has the highest color temperature and is often associated with daylight. While cool white during the day can be beneficial for boosting mood and alertness, exposure to it in the evening or at night can be problematic for sleep. Cool white suppresses melatonin production more than any other color, making it harder to fall asleep and potentially disrupting the sleep-wake cycle.
Incorporating Dimming and Automation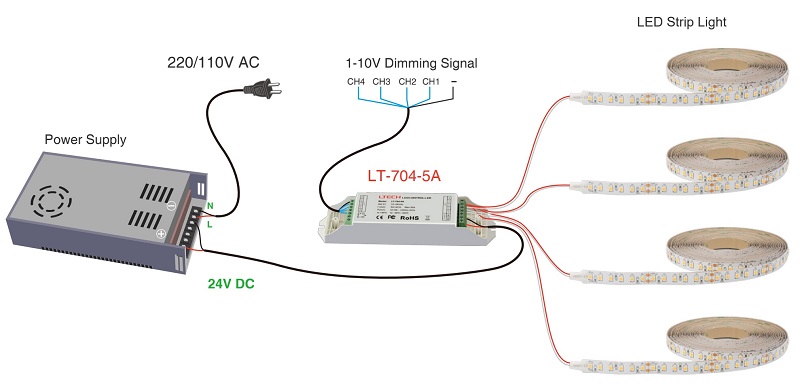 In addition to choosing the right color temperature, it's essential to consider other features of LED strip lights that can contribute to better sleep. Dimmable LED strip lights allow you to adjust the brightness levels according to your preference. Dimming the lights in the evening signals to your body that it's time to wind down and prepares you for sleep. Gradually dimming the lights before bedtime can help create a relaxing environment.
Furthermore, smart home technology allows for automated lighting control. You can program your LED strip lights to gradually dim or change color temperature as bedtime approaches. This automation helps synchronize your lighting with your natural sleep-wake cycle, enhancing the overall sleep experience.
Which LED Light Color is the Most Harmful to Sleep?
Blue LED light is most harmful to sleep, and it is the main culprit behind people's poor sleep quality. Our photoreceptor cells, ipRGCs, are most sensitive to blue light wavelengths from 450nm to 480nm. The artificial light of modern society and the blue light on our electronic screens – computers, tablets, mobile phones, and LED TVs are not sleep-friendly.
Using blue LED strip lights in bedroom lighting can prevent melatonin secretion, which disrupts our sleep and confuses natural circadian rhythms. And the bright and cool white light color temperature is able to wake up your brain, improve alertness and wakefulness. It is not conducive to sleep. Not too badly, we can use blue light blocking glasses or a blue light filter for your device to reduce the effects of blue LED light on sleep.
Additional Factors to Consider
When choosing LED strip lights for sleep, consider the following factors:
Brightness levels and eye comfort
Ensure that the LED strip lights provide sufficient but not excessive brightness for your needs. Very bright lights can strain your eyes and make it harder to relax.
Light positioning and glare
Avoid placing the LED strip lights directly in your line of sight while lying in bed. Direct exposure to bright lights or glare can disrupt sleep and cause discomfort.
Personal preference and individual differences
Everyone has unique preferences when it comes to lighting. Experiment with different color temperatures and brightness levels to find what works best for you. Pay attention to how you feel and how easily you fall asleep with different lighting options.
Tips for Optimizing Sleep Environment
While LED strip lights can contribute to a soothing sleep environment, there are other factors to consider for a good night's rest:
Limit screen time before bed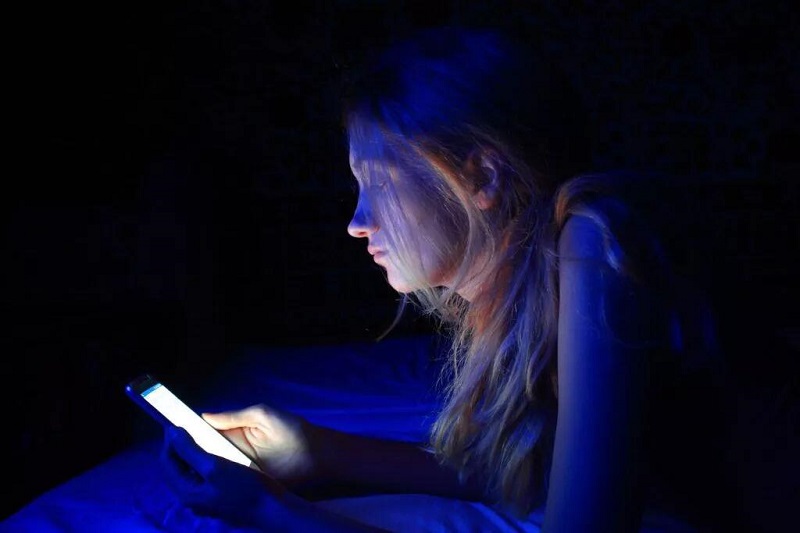 The blue light emitted by electronic devices like smartphones, tablets, and laptops can interfere with melatonin production. Minimize screen time at least one hour before bedtime to allow your body to prepare for sleep.
Promote a dark and cool bedroom
Use blackout curtains or blinds to block out external light sources. Keep your bedroom cool, as a lower temperature promotes better sleep.
Establish a consistent sleep schedule
Maintain a regular sleep routine by going to bed and waking up at the same time every day, even on weekends. This helps regulate your circadian rhythm and ensures better sleep quality.
Both red led strip and white led strip are good for your sleep.
For white led strip, the color temperature of LED strip lights plays a significant role in promoting quality sleep. Warm white LED strip lights (2700K-3000K) create a relaxing ambiance and signal the body to prepare for sleep. Cool white LED strip lights (4000K-5000K) are suitable for activities that require focus, but they should be used sparingly close to bedtime. Blue light LED strip lights (6500K) should be avoided in the evening, as they can disrupt melatonin production and negatively affect sleep.
When selecting LED strip lights for your sleep environment, consider dimmable options and explore automated lighting control to synchronize with your natural sleep-wake cycle. Remember to prioritize eye comfort, avoid glare, and take personal preferences into account.
By choosing the right color temperature and optimizing your sleep environment, LED strip lights can contribute to a soothing and restful night's sleep, allowing you to wake up refreshed and ready to tackle the day. Sweet dreams!