Hanron is a led strip expert for more than 12years. Our led strip are compliant with

ISO9001:2015, ETL, BIS, CE, RoHS, Reach,TUV CB, IECEE, TER, LM80 and waterproof IP rating test  report 

etc.

Here are some of our certificate for  your reference, if you need more detail, please feel free to contact us!
ISO9001:2015 Quality Management Certificate
---
The ISO9001:2015 quality management system is a widely adopted quality management system standard worldwide and has benefited millions of organizations around the world. Accelerate growth, improve efficiency, and enhance customer satisfaction and retention.



We work in strict accordance with ISO9001: 2008 management system to ensure most effective protection of products from raw material management, product development, marketing to logistics.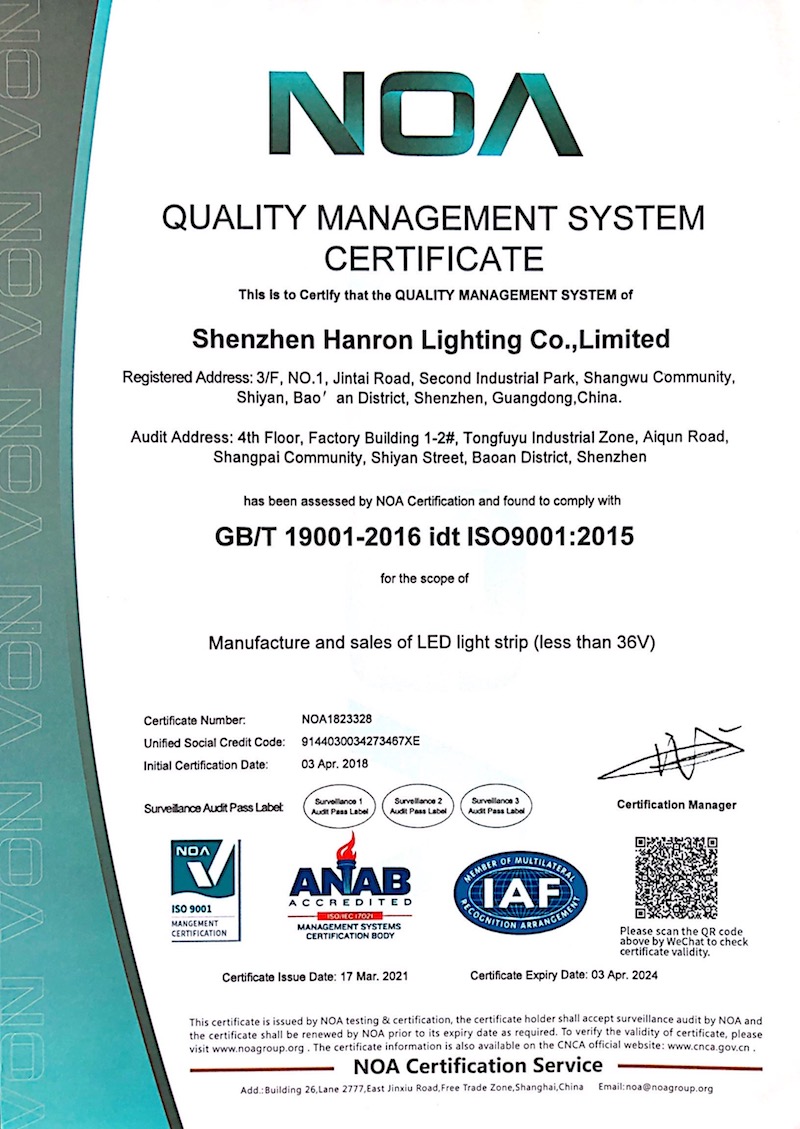 ETL is the most dynamic safety certification mark in North America. The ETL mark is the exclusive mark of Intertek Group, the world's leading quality and safety organization. Products that have obtained the ETL mark meet the mandatory standards in North America and can smoothly enter the North American market for sales.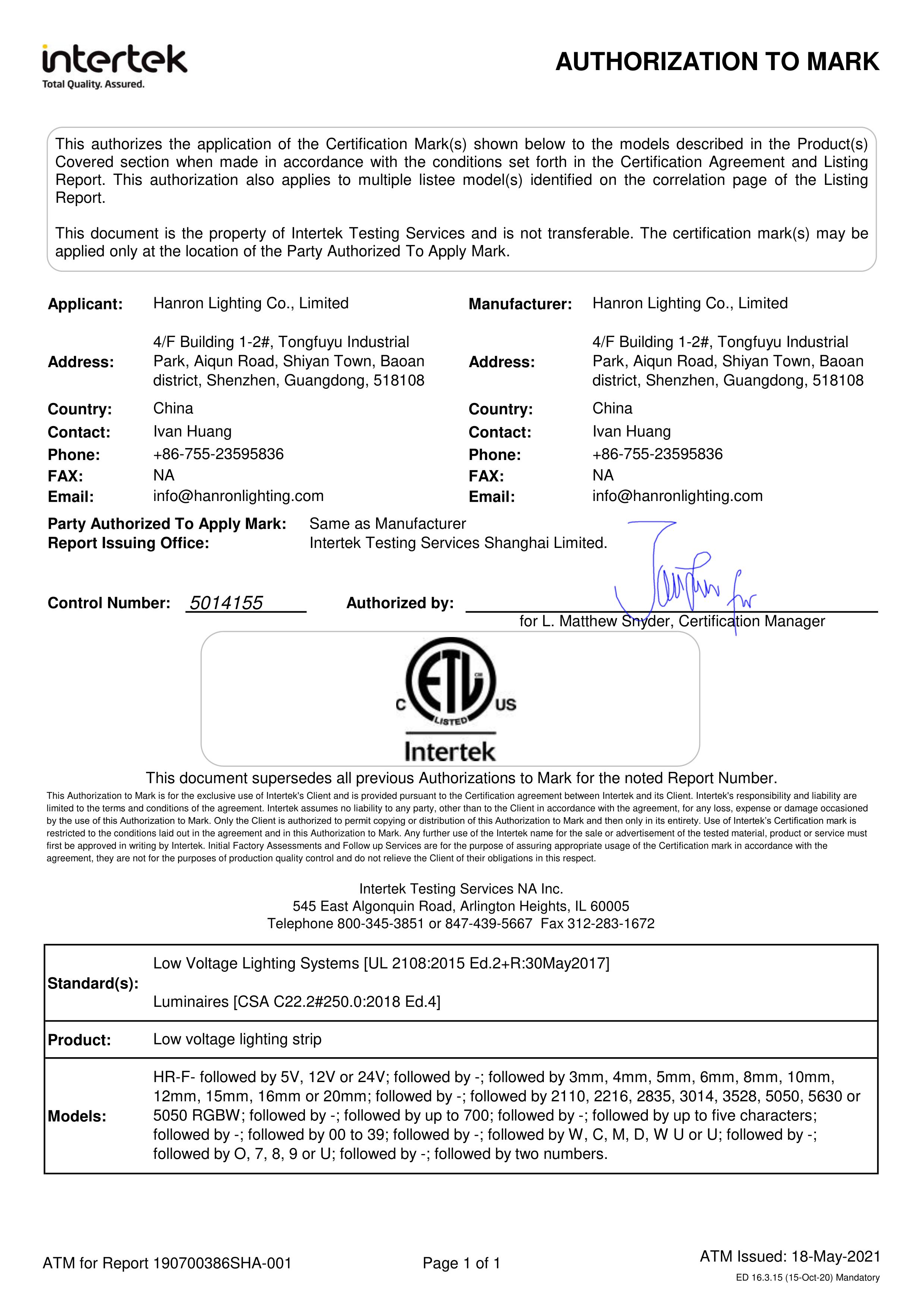 CE is a mandatory safety certification mark in Europe and is regarded as a passport for manufacturers to open and enter the European market. CE stands for CONFORMITE EUROPEENNE, and compliance with CE requires relevant directives. RoHS is only a directive for toxic and hazardous substances in the electrical and electronic fields in Europe.
If the level is used to illustrate the relationship between CE and RoHS certification, RoHS is a part of CE.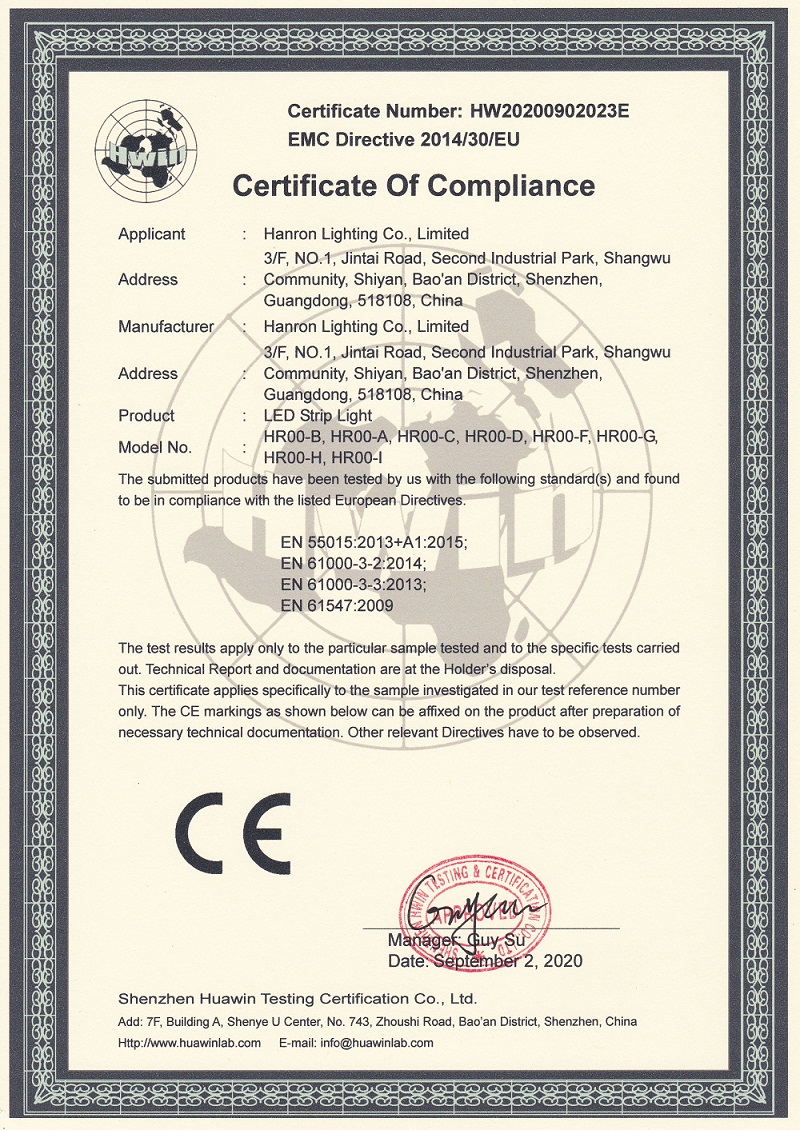 BIS certification is the Bureau of Indian Standards (The Bureau of Indian Standards), the ISI certification and certification body, referred to as BIS, which is specifically responsible for product certification.
BIS product certification passes the initial inspection and evaluation of the factory's quality management system, sample testing, and the certificate is issued after confirming that it is qualified. After the certification, the factory's quality management system is supervised.
By testing samples taken from factories and in the market, it is determined whether the products are in compliance with Indian standards.