How To Keep LED Strips From Falling Off?
author: Ivan Huang
2023-05-26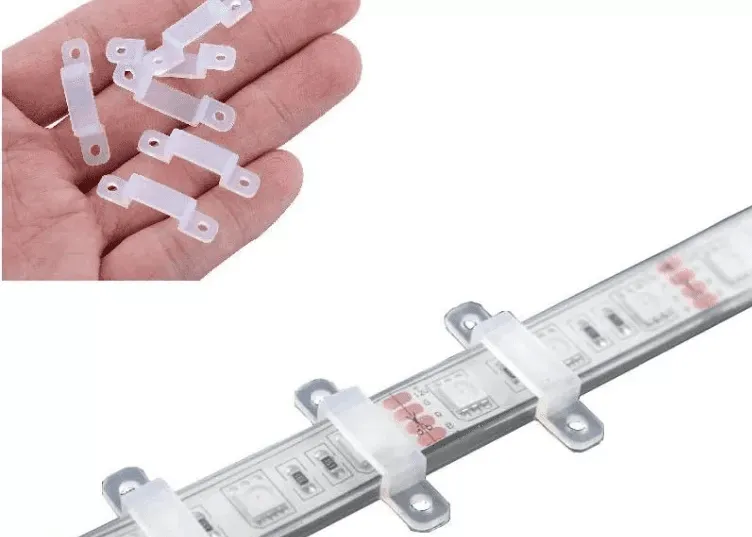 LED strips have gained tremendous popularity as a versatile lighting solution for various applications. However, ensuring their secure installation is crucial to prevent them from falling off and maintain their functionality.
In this article, we will explore practical tips and techniques to keep
LED strips
securely in place.
Understanding the Challenges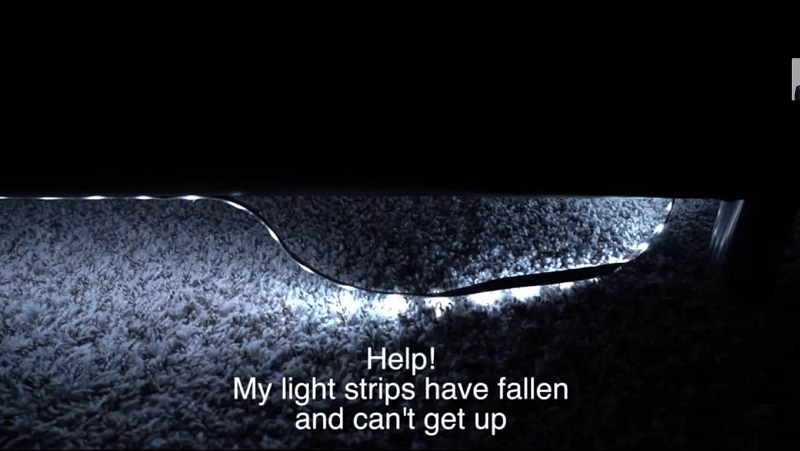 Before we delve into the solutions, it's important to understand the factors contributing to LED strip falls. Some common challenges include:
Insufficient surface preparation
: Inadequate cleaning or surface preparation can lead to poor adhesion.
Unsuitable adhesives
: Choosing the wrong type of adhesive or using low-quality adhesives can compromise the longevity of the installation.
Improper mounting techniques
: Incorrect mounting methods can cause LED strips to detach over time.
Temperature variations
: Extreme temperatures can affect adhesive integrity and lead to LED strip detachment.
Preparing the Installation Surface
Proper surface preparation is the foundation of a secure LED strip installation. Follow these steps to prepare the surface:
A. Cleaning the surface
: Ensure the surface is free from dirt, dust, and debris. Use a soft cloth or brush to remove any loose particles.
B. Ensuring a dry and dust-free surface
: Moisture or humidity can affect adhesive performance. Allow the surface to dry completely before installation. Additionally, eliminate dust using compressed air or a lint-free cloth.
C. Using isopropyl alcohol for thorough cleaning
: Isopropyl alcohol is an effective cleaner that helps remove grease, oil, and residue. Apply a small amount on a cloth and gently clean the surface.
Choosing the Right Adhesive
Selecting the appropriate adhesive is crucial for a secure LED strip installation. Consider the following factors:
A. Considerations for adhesive selection
: Opt for adhesives specifically designed for LED strip applications. Look for adhesives that provide strong bonding, high temperature resistance, and excellent adhesion to various surfaces.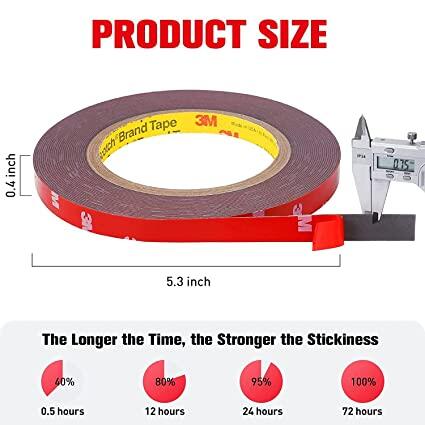 B. Types of adhesives suitable for LED strip installation
: Some common adhesive options include 3M VHB (Very High Bond) tape, double-sided foam tape, and acrylic-based adhesives. These adhesives offer good bonding strength and durability.
If it's
waterproof led strip light
with silicone tube, normally, we choose 3M VHB adhesive tape, because it's stronger and can last longer time. It's also suitable for outdoor application.
C. Importance of adhesive strength and durability
: LED strips come in different lengths and weights, so ensure the adhesive you choose can handle the load. Consider the strip's weight, length, and the surface it will be mounted on to determine the appropriate adhesive strength.
In addition to adhesives, various mounting options can provide additional security and stability for LED strip installations:

A. Mounting
led aluminum profile
and extrusions
: These accessories provide a dedicated space to house and protect the LED strips. Mounting channels also offer an extra layer of adhesion and can improve heat dissipation.
B. Magnetic mounting solutions
: Magnetic strips or tapes can be attached to the back of LED strips, allowing for easy installation and removal. However, ensure the magnets are strong enough to hold the LED strip securely.
C. Clips and brackets for secure installation
: Clips and brackets can be used to secure LED strips to surfaces or provide support at intervals along the strip. They help distribute the weight and minimize strain on the adhesive.
Proper Installation Techniques
Proper installation techniques are crucial for ensuring a secure and long-lasting LED strip installation:
A. Applying adhesive evenly
: Apply the adhesive evenly on the back of the LED strip or mounting surface. Use a suitable applicator or spreader to achieve a uniform layer.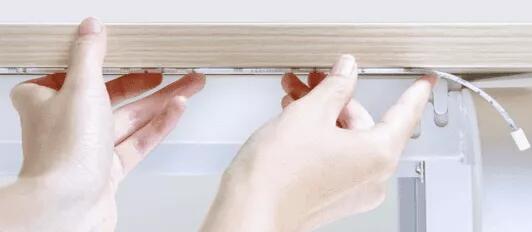 B. Using adequate pressure during installation
: Apply firm and even pressure on the LED strip after mounting to ensure optimal bonding with the adhesive. This helps eliminate air bubbles and improves adhesion.
C. Allowing sufficient curing time for the adhesive
: Adhesives often require a curing or drying period for optimal bonding strength. Follow the manufacturer's instructions regarding curing time and avoid placing stress on the LED strip during this period.
Temperature Considerations
Temperature plays a significant role in adhesive performance and LED strip adhesion:
A. Understanding the temperature range for LED strip adhesion
: Different adhesives have specific temperature requirements for optimal bonding. Ensure the installation surface and ambient temperature are within the recommended range provided by the adhesive manufacturer.
B. Precautions for extreme temperature conditions
: Extreme temperatures can affect adhesive integrity and LED strip performance. If the installation surface is exposed to high temperatures, consider heat-resistant adhesives or additional heat dissipation techniques.
C. Heat dissipation techniques to protect adhesive integrity
: LED strips generate heat during operation. Proper heat dissipation techniques, such as using aluminum heat sinks or heat-dissipating mounting channels, can help prevent excessive heat buildup, ensuring the adhesive remains effective.
Avoiding Strain on LED Strips
Preventing strain on LED strips is essential to maintain their integrity and prevent detachment: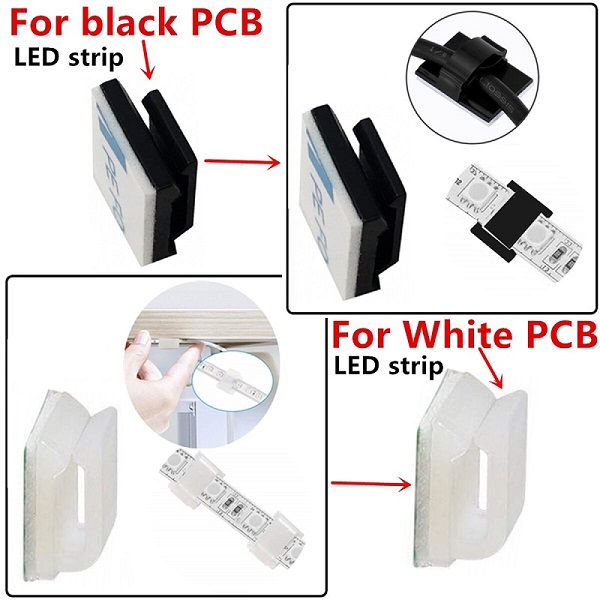 A. Managing cable tension and strain relief
: Ensure the cables and connectors of the LED strips are properly managed to avoid tension or pulling on the adhesive. Use strain relief techniques, such as cable clips or zip ties, to secure and protect the cables.
B. Using cable clips and cable management techniques
: Cable clips can help secure the LED strip cables and prevent them from pulling on the adhesive. Arrange the cables neatly and avoid excessive bending or twisting that may strain the adhesive.
C. Avoiding excessive bending or twisting of LED strips
: LED strips have a bending radius limitation. Avoid exceeding the recommended bending radius to prevent stress on the adhesive and potential detachment.
Reinforcing the Installation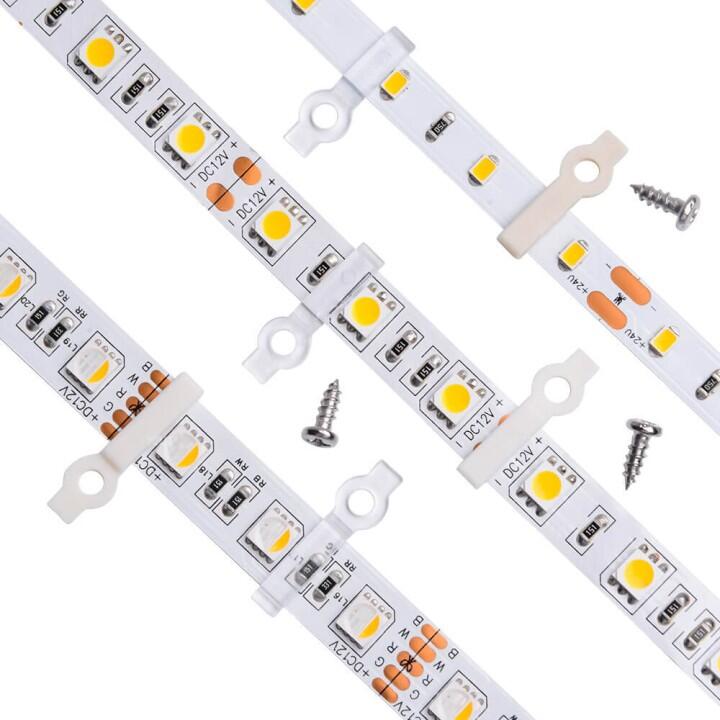 For added security and peace of mind, consider reinforcing the LED strip installation:
A. Additional measures for added security
: In high-risk areas or applications with increased vibration, consider using additional securing methods such as screws, bolts, or fasteners to supplement the adhesive.
B. Using adhesive promoters or primers
: Adhesive promoters or primers can enhance the bonding strength between the adhesive and the mounting surface. These products help prepare the surface and improve adhesion performance.
C. Securing LED strip ends with additional adhesive or fasteners
: The ends of LED strips are more prone to detachment. Apply additional adhesive or use fasteners, such as small screws or clips, to secure the ends firmly.
Despite taking precautions, LED strips may occasionally fall off. Here are some troubleshooting steps:
A. Dealing with loose or detached LED strips
: If an LED strip becomes loose or detached, clean the surface thoroughly and reapply the adhesive, ensuring proper surface preparation and following the installation techniques discussed earlier.
B. Addressing adhesion issues
: If the adhesive does not adhere properly, consider using a stronger adhesive or exploring alternative mounting options. Consult with the adhesive manufacturer for recommendations.
C. Reinstalling LED strips using proper techniques
: If you need to reinstall an LED strip, remove the old adhesive completely, clean the surface, and follow the recommended installation techniques from the beginning.
Maintenance and Longevity
To maximize the longevity of your LED strip installation:
A. Regular inspection and cleaning
: Periodically inspect the LED strips for any signs of detachment, damage, or adhesive degradation. Clean the surface and the LED strip gently to remove dust or dirt.
B. Replacing damaged adhesive or mounting options
: If the adhesive loses its effectiveness or the mounting option becomes damaged, replace them promptly to ensure a secure installation.
C. Ensuring proper power supply and electrical connections
: Poor electrical connections or voltage fluctuations can cause LED strips to malfunction or detach. Ensure a stable power supply and proper electrical connections to maintain the longevity of the installation.
Keeping LED strips securely installed is essential for their functionality and longevity. By following the tips and techniques outlined in this article, you can prevent LED strips from falling off and enjoy reliable, long-lasting lighting solutions. Remember to prioritize proper surface preparation, choose suitable adhesives and mounting options, and adhere to correct installation techniques. With these measures, you can ensure a secure and hassle-free LED strip installation.