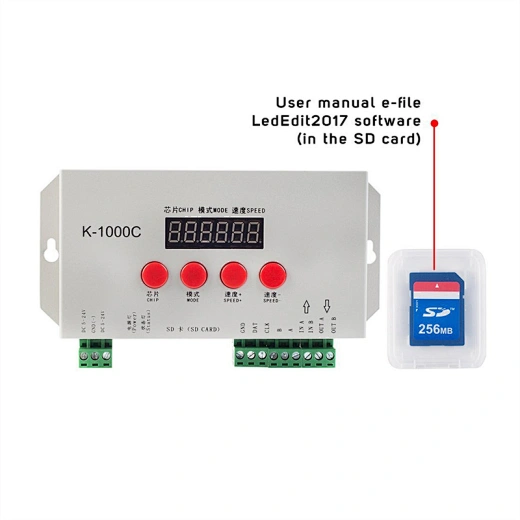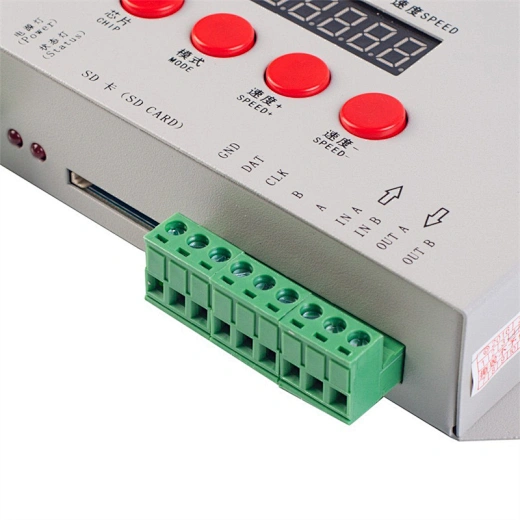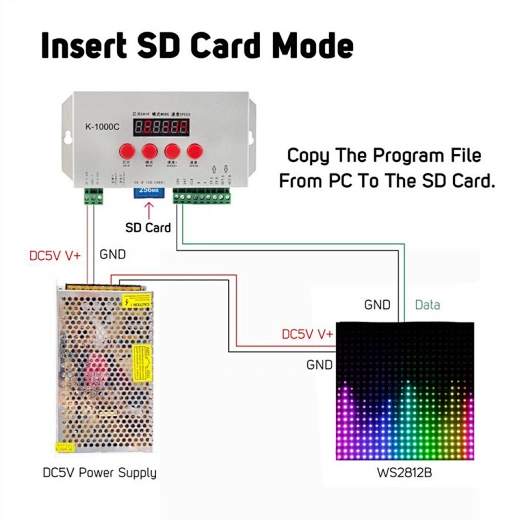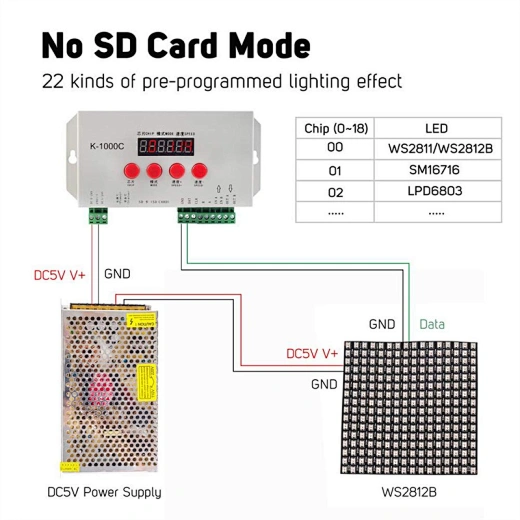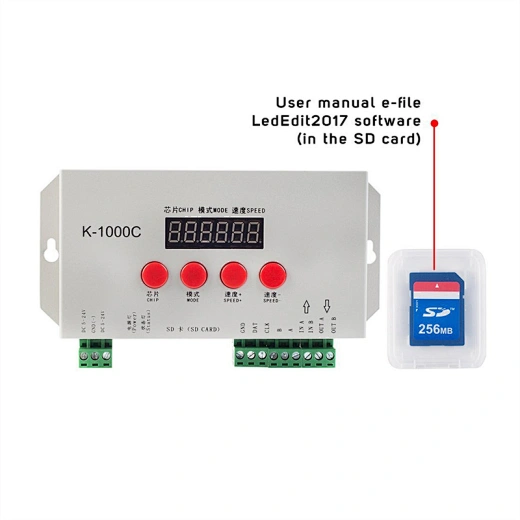 K1000C LED控制器
K1000C RGB LED Controller
K1000C LED控制器


Feature of K1000C controller
---

1.  Professional K-1000C controller an upgrade of T-1000S

It supports all the smart IC on the market. Including WS2812B, WS2811, WS2813, SK9822, SK6812RGBW, APA102C, WS2801, etc . All the dual data led chips, data and clock led chips, and single data led chips. It is suitable for engineering projects or customers' DIY projects. Support SD card 128MB-32GB. Install LEDEDIT software on a window computer.


2. Great for DIY Project

It supports LED strip/ LED matrix panel/Special-shaped/different data directions projects. Various special lighting effects like effects-firework, chasing, rainbow, scrolling text, single color, full color, running, etc. There is a lighting effect library in the LEDEdit software. You also can use some videos/pictures as your own lighting effect library.

3. Cascade Synchronization

There is one port on it, it can support 2048 pixels(DMX LED 512 pixels). Cascade Synchronization is for large-pixel projects. We can cascade many controllers. There are K4000C controller max control 4000 pixels, K8000C controller max control 8000 pixels, if you need please contact us.

4. Refresh Rate

512 pixels 30 frames/second, 1024 point pixels 25 frames/second and 2048 pixels 15 frames/second. Max control WS2812B 2048 pixels. Usually, we recommend 1000-1500 pixels. More pixels will decrease the speed of data transmission.

5. Providing technical assistance.

Two-year warranty. We can help you to program a test file if you don't know how to use it. This is a detailed(36 minutes) video for the beginner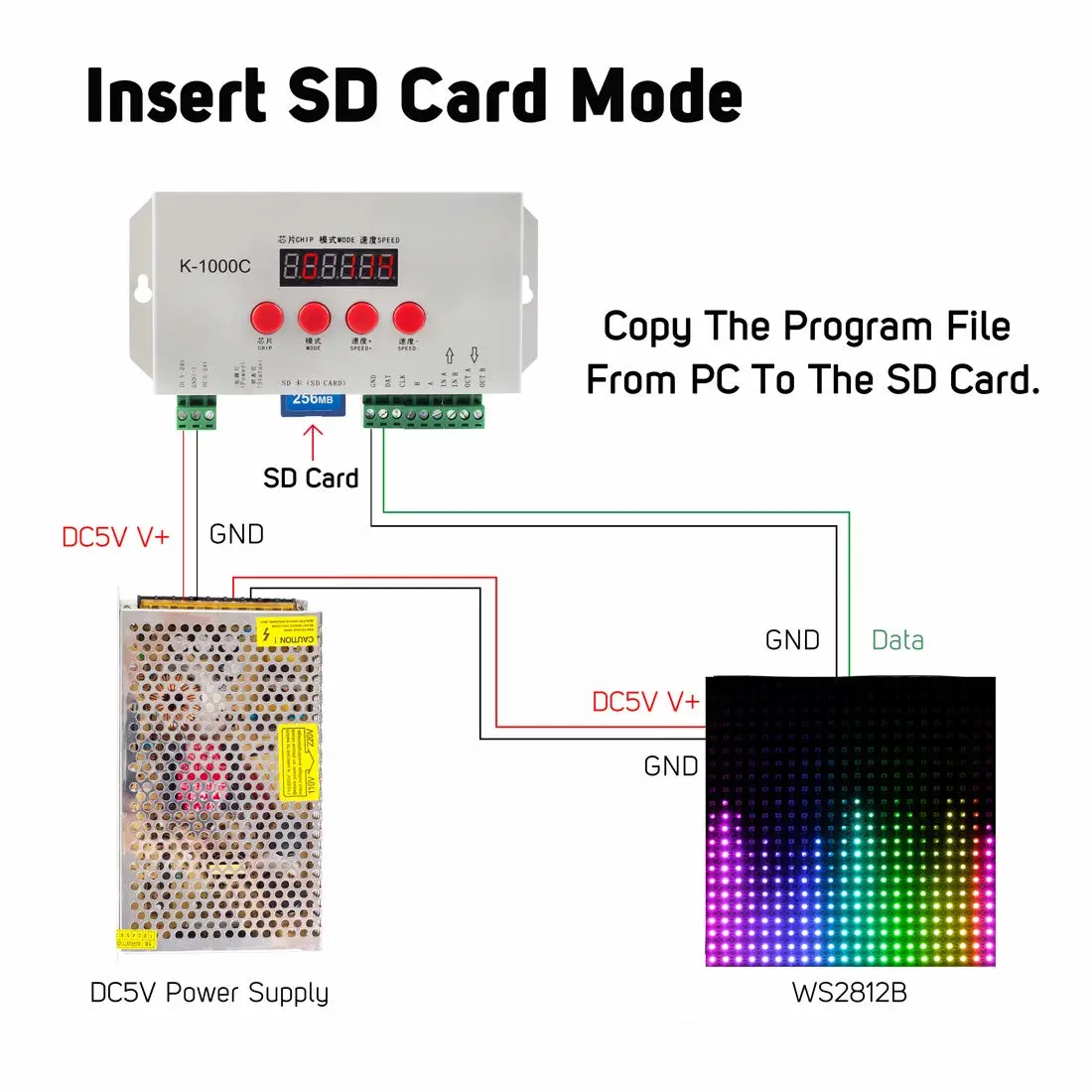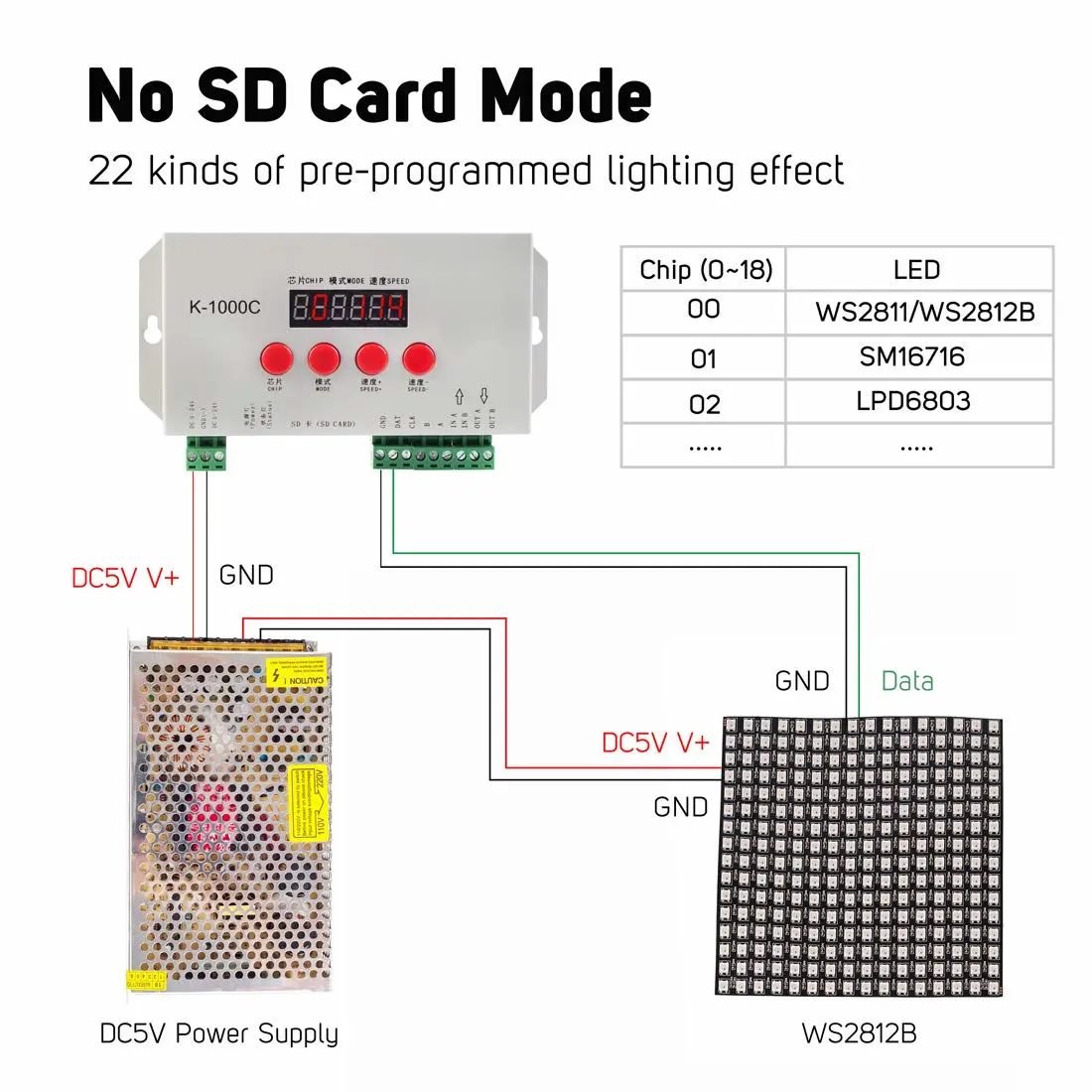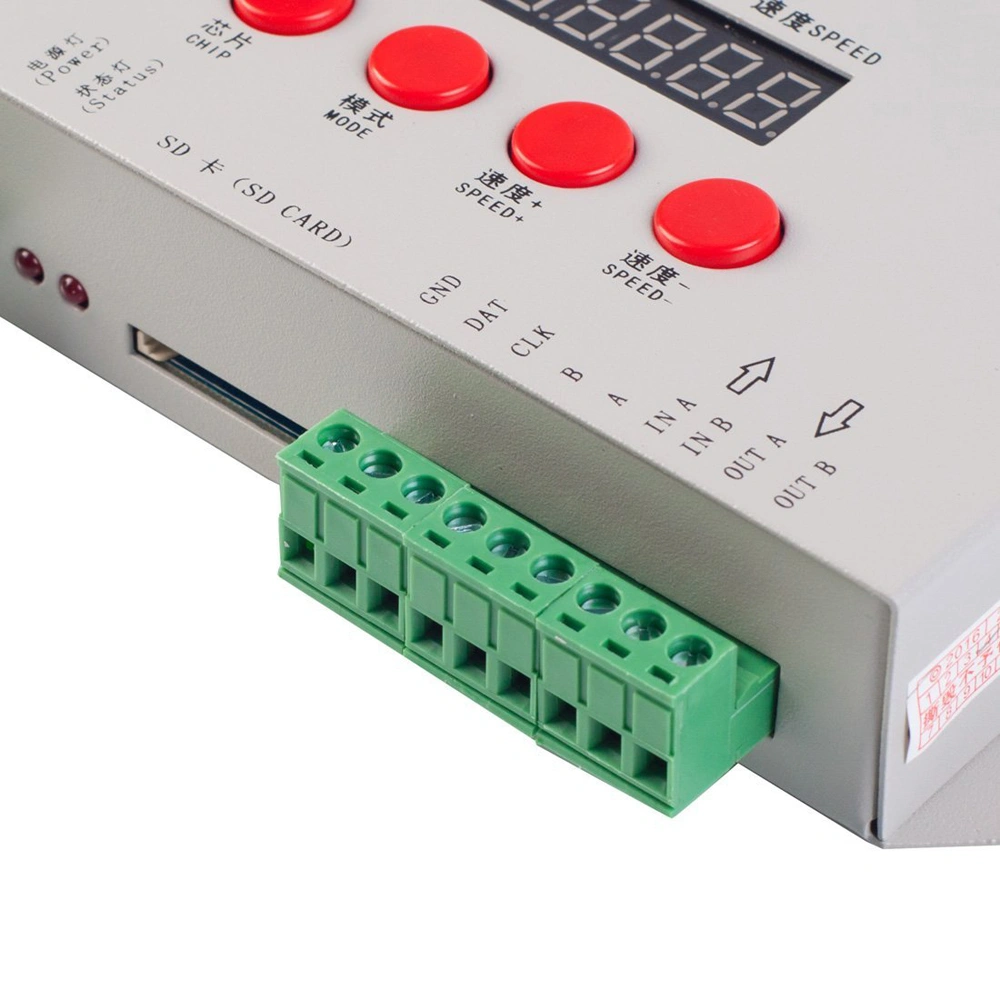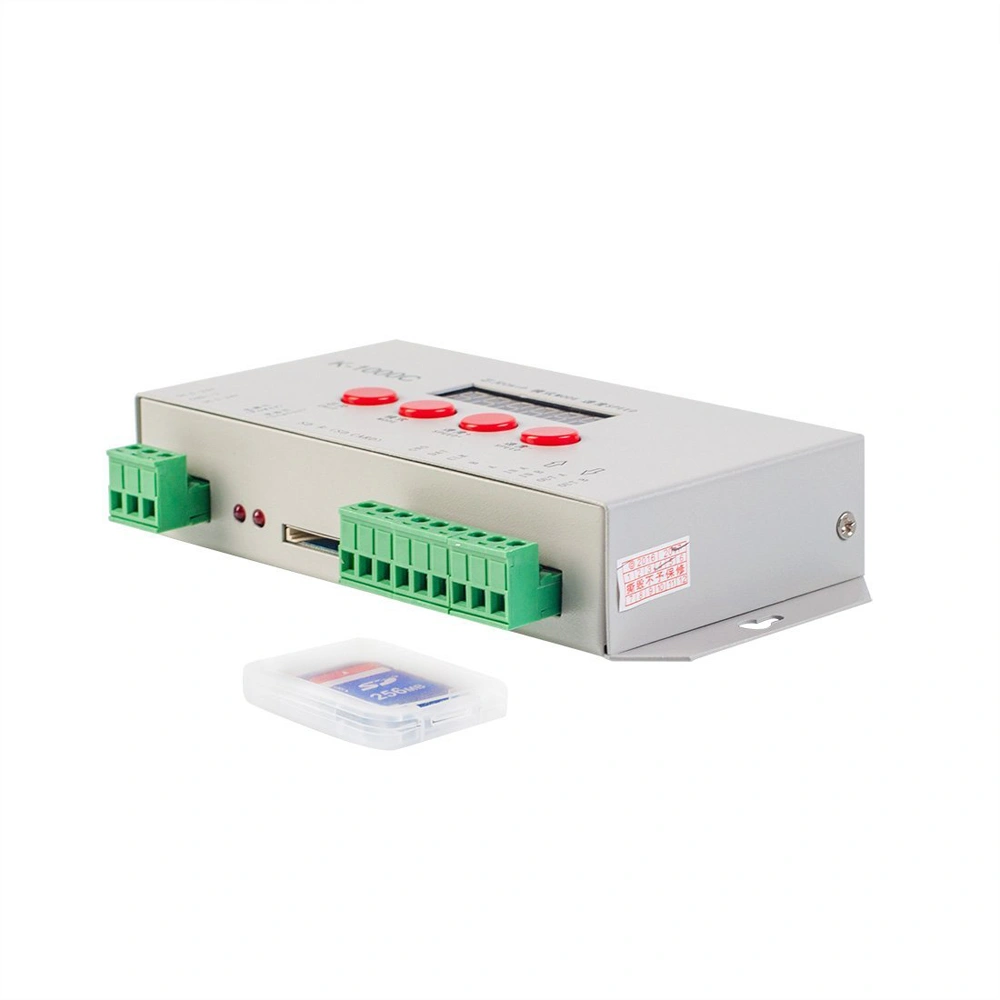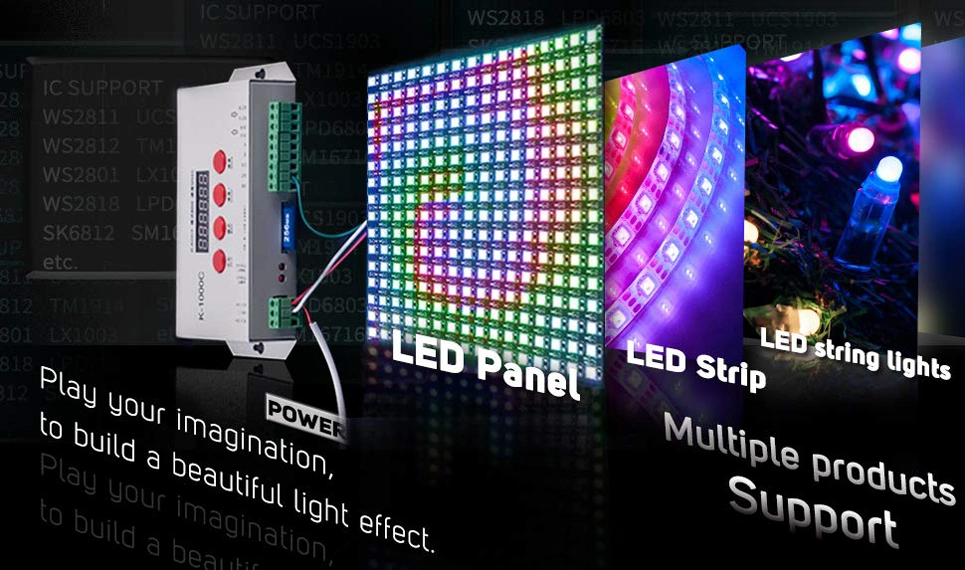 ​​​​