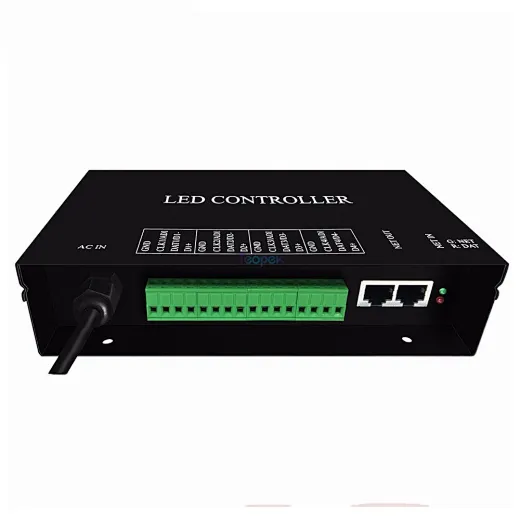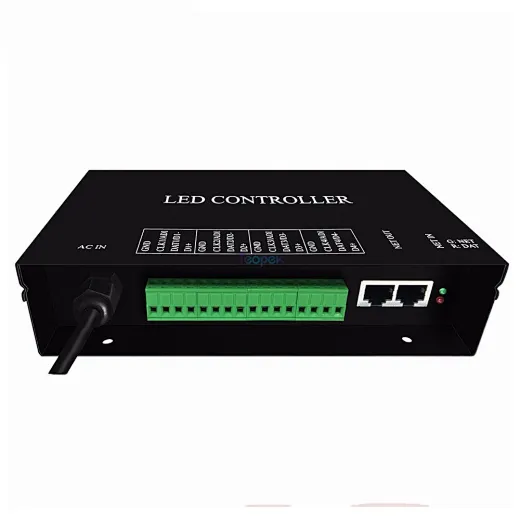 H802RA Controlador LED de 4 puertos Compatible con el protocolo Art-Net para MADRIX
H802RA LED控制器
Controlador de píxeles LED salve H802RA de 4 puertos Compatible con el protocolo Art-Net para MADRIX o controlador marster (H803TV/ H803TC) 4096 píxeles
Disponibilidad
300000pieza / El
Controlador de píxeles LED salve H802RA de 4 puertos Compatible con el protocolo Art-Net para MADRIX o controlador marster (H803TV/ H803TC) 4096 píxeles
---
Características del controlador LED de 4 puertos H802RA
1. Admite el protocolo ArtNet, 4 universos (cada uno tiene 512 canales) de salida.
2. Admite la asignación de direcciones para chips DMX512 (por ejemplo, UCS512, TM512).
3. La distancia de transmisión entre dos controladores es de hasta 100 metros.
 
Especificación
Voltaje de entrada: personalizado
Consumo de energía: 1,3 W
Número de píxeles de la unidad:  4096
Peso: 1KG
Dimensiones: L163 x W155 x H54
Tamaño de la caja: L205 x W47 x H21
Fichas compatibles

TM1812 includes TM1804, TM1809, UCS1903, UCS1909, UCS1902, WS2811, WS2812, WS2813, SK6812, SM16703, SM16709, SM16712, INK1003
DMX512 includes UCS512, WS2821, TM512
APA102 and SK9822
Pantalla del producto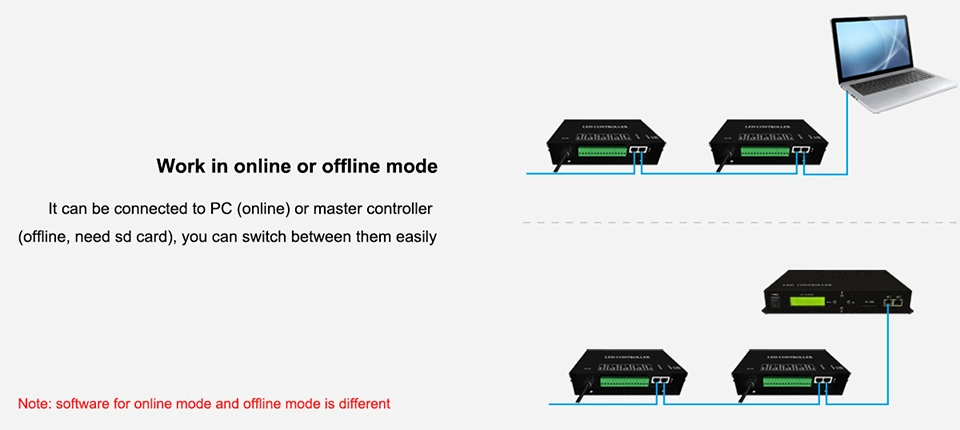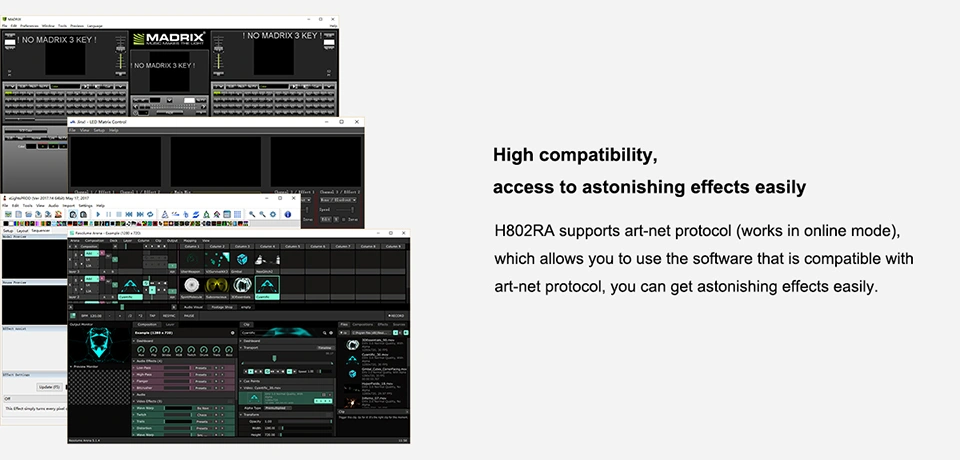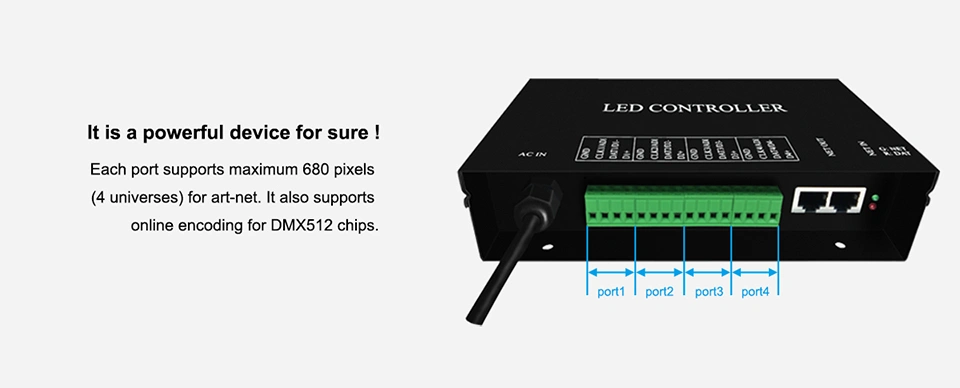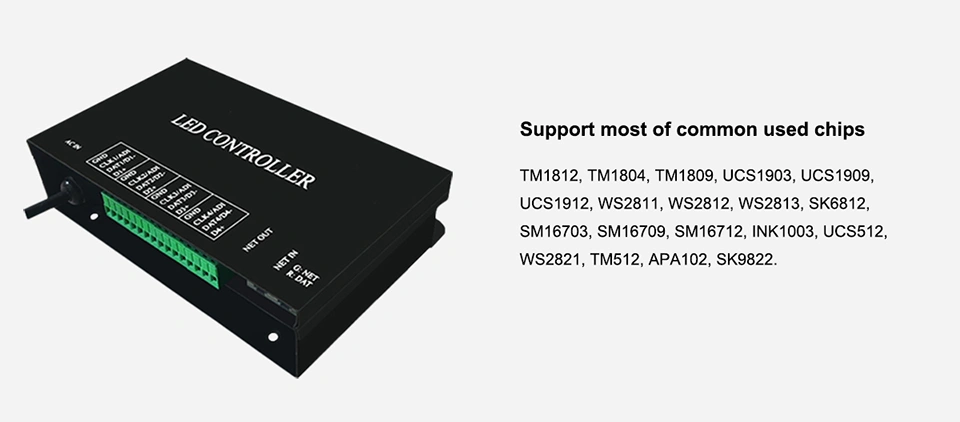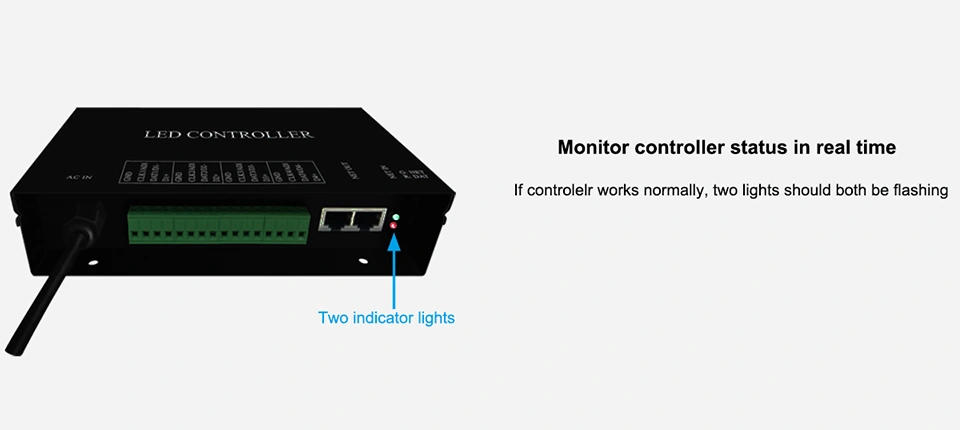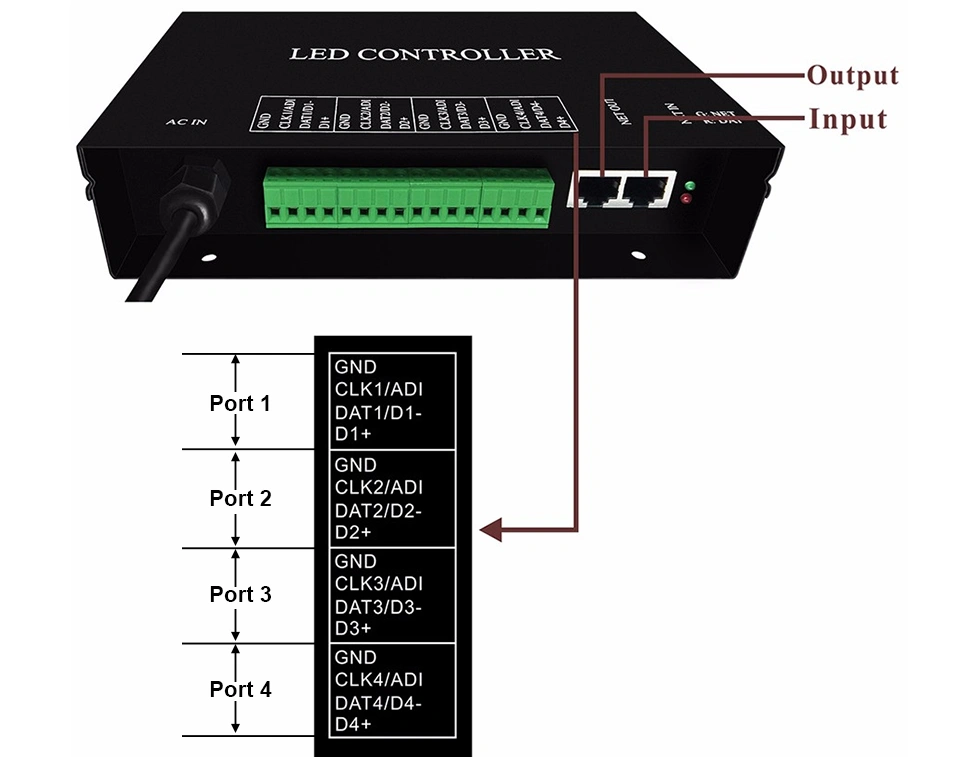 User Manual
Step1. Connect H802RA to PC and led lights to H802RA like the following image displays (It's online mode)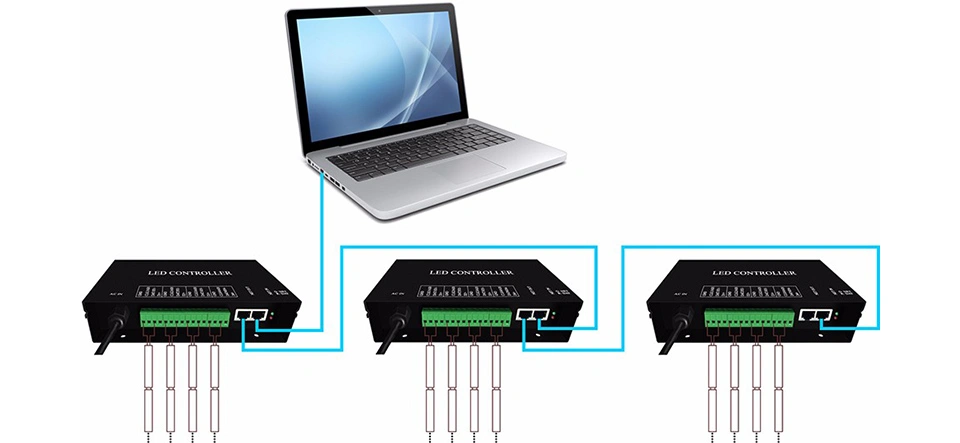 Step2. Set an IP address for H802RA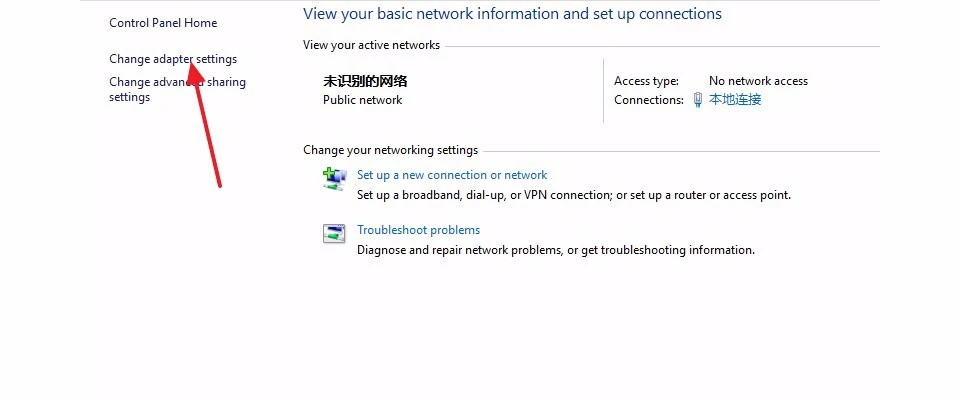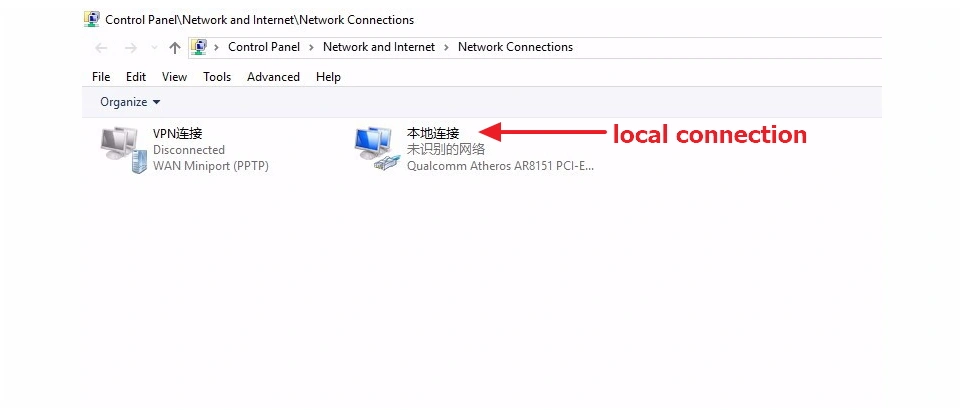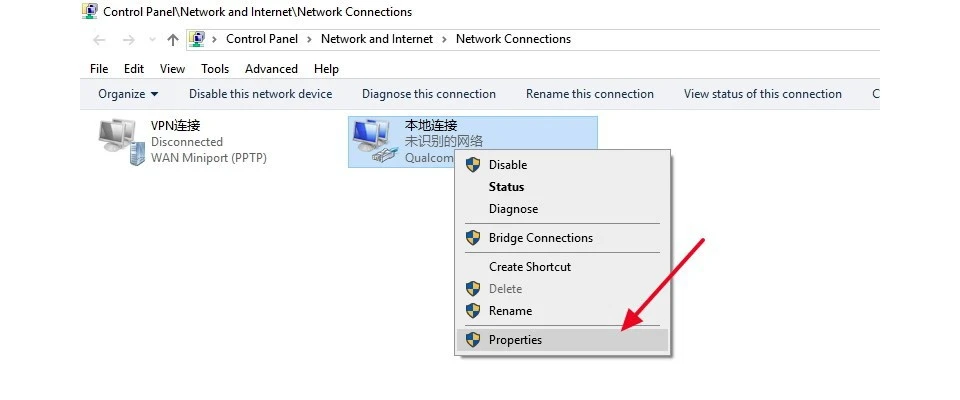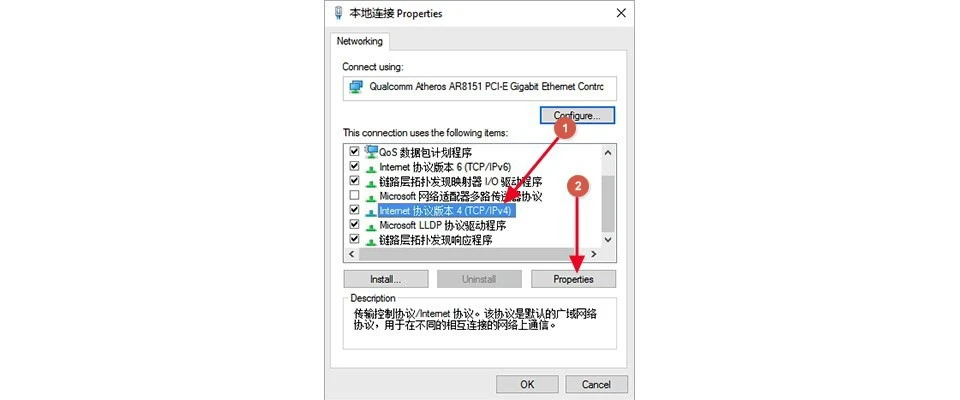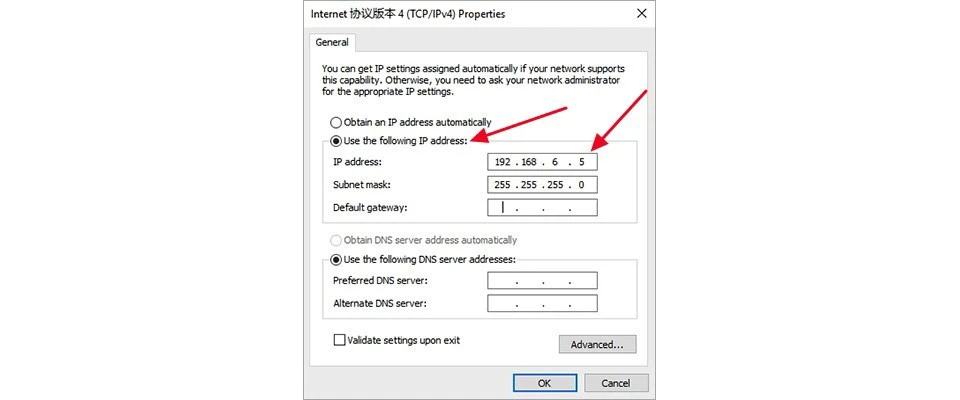 Step3. Configure H802RA
Download Led Studio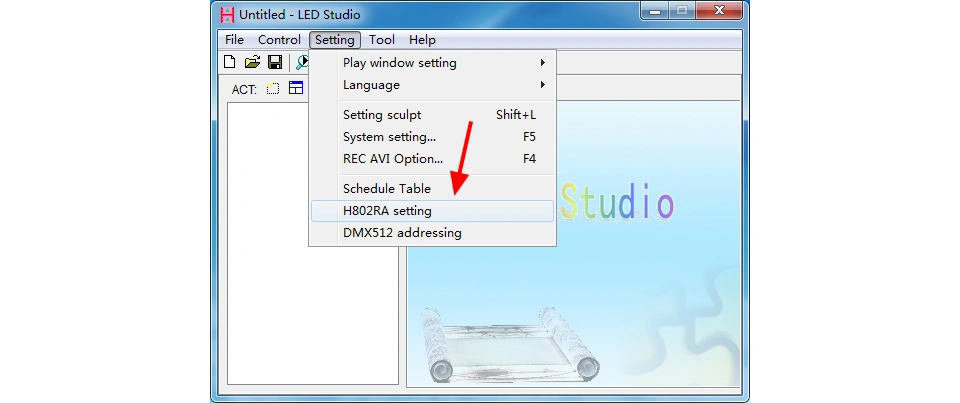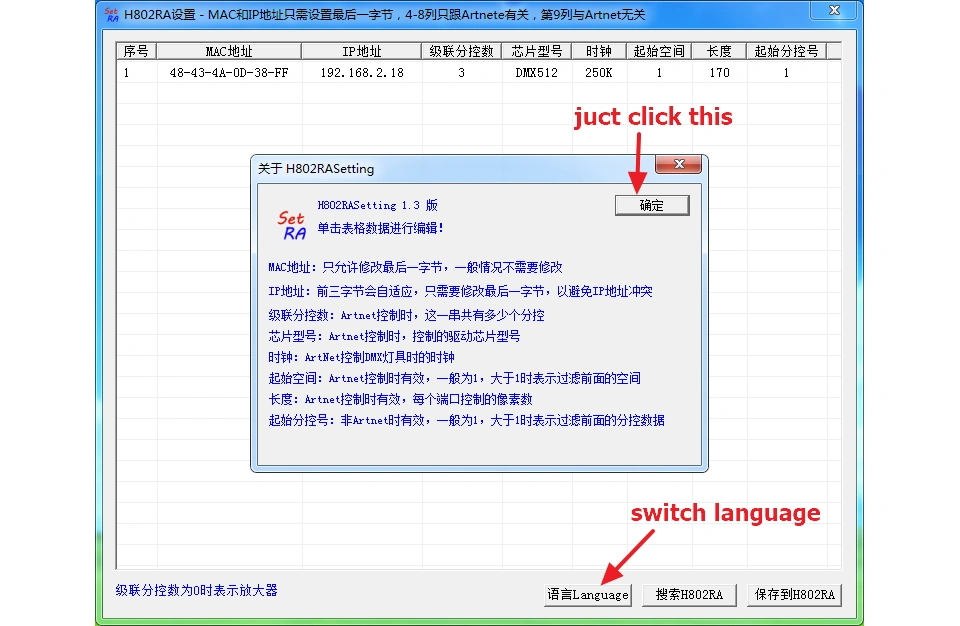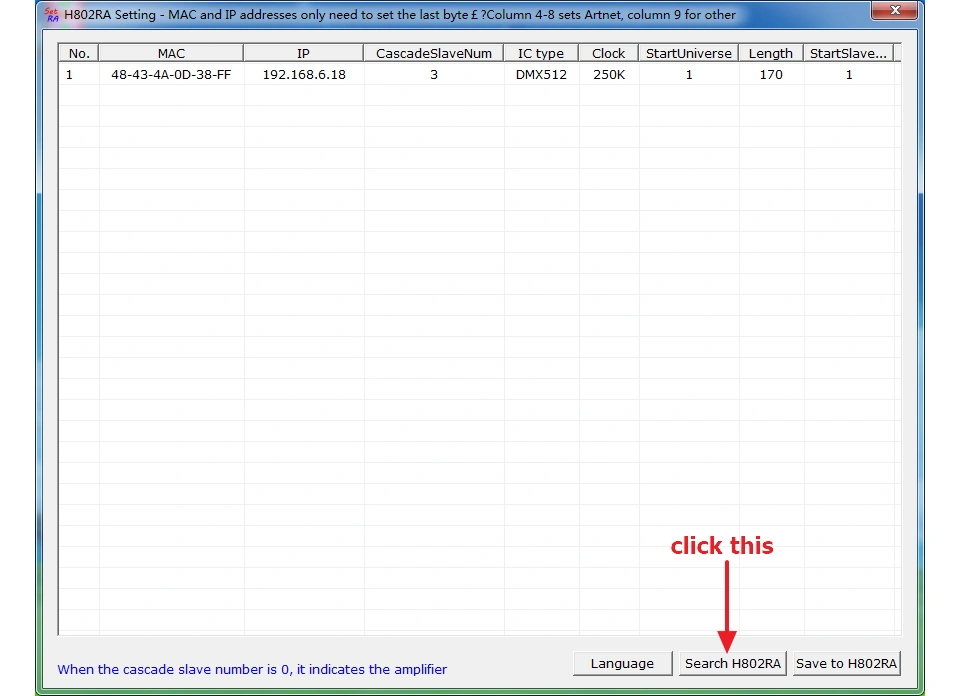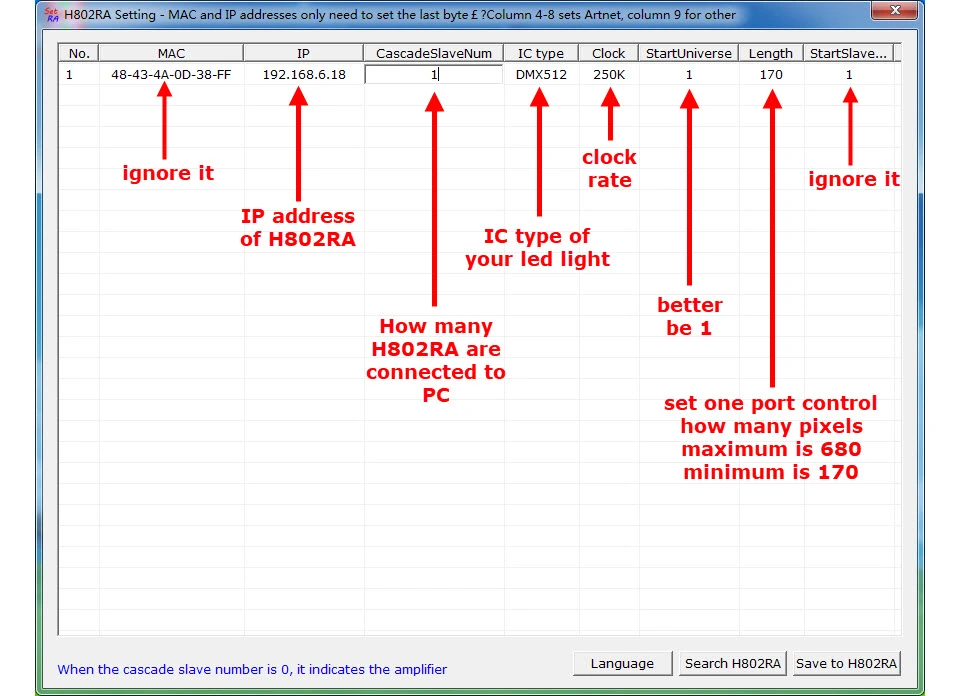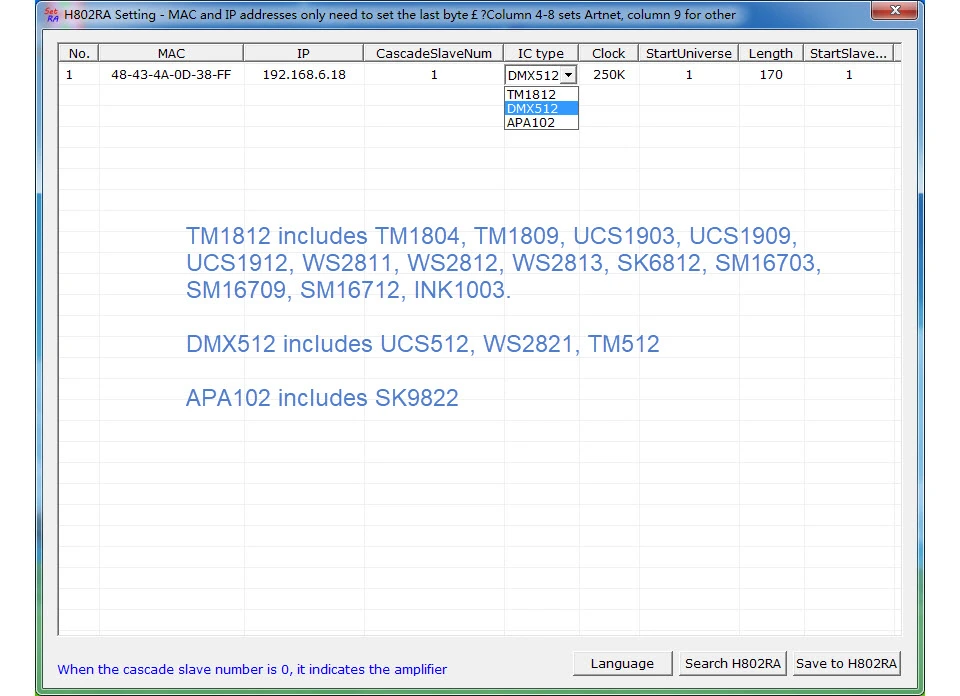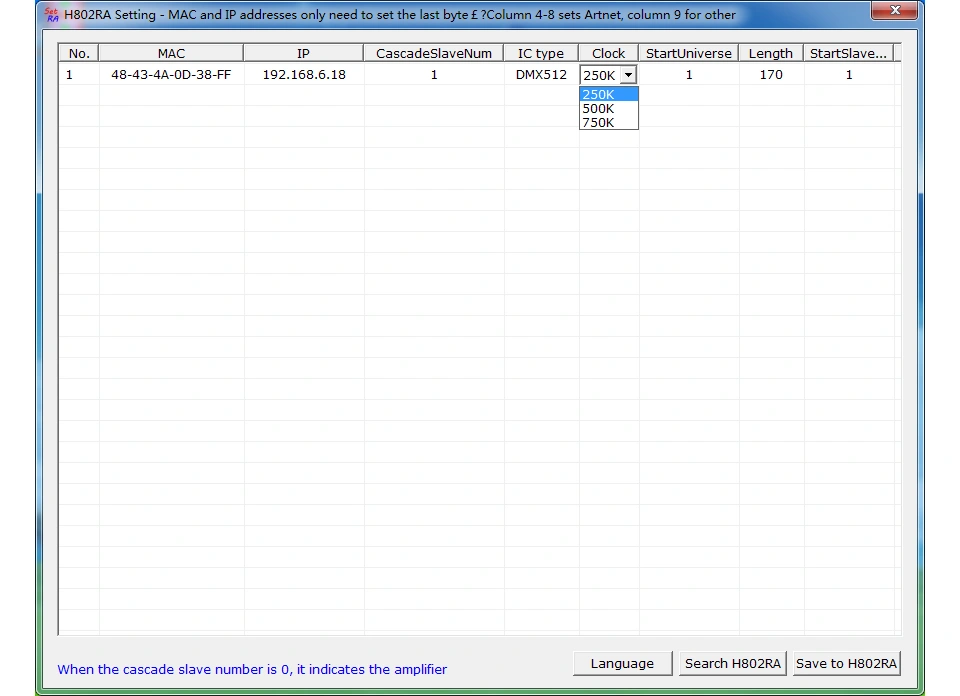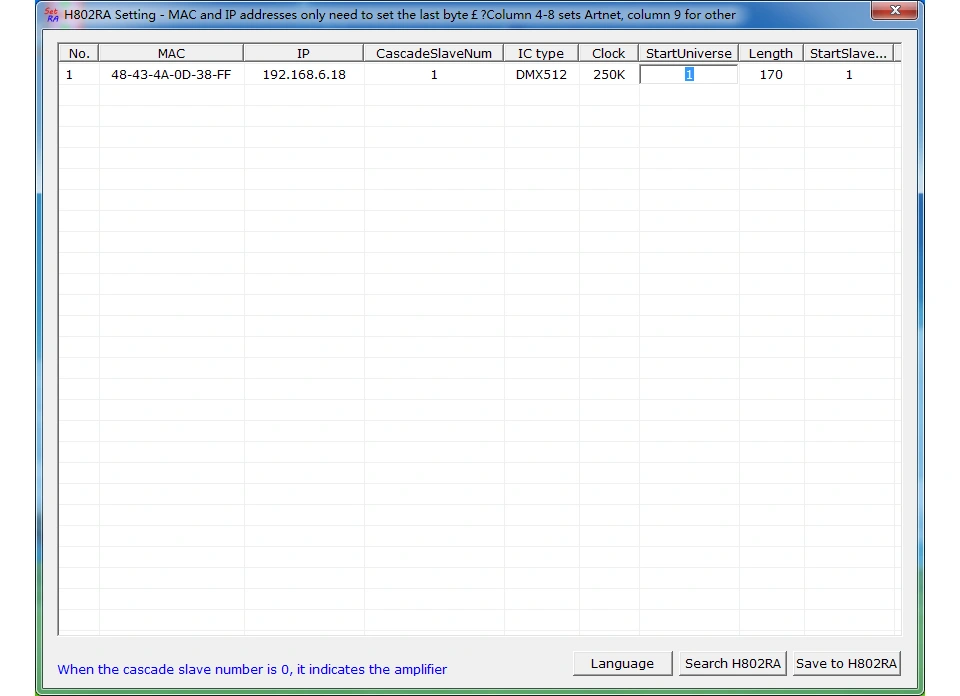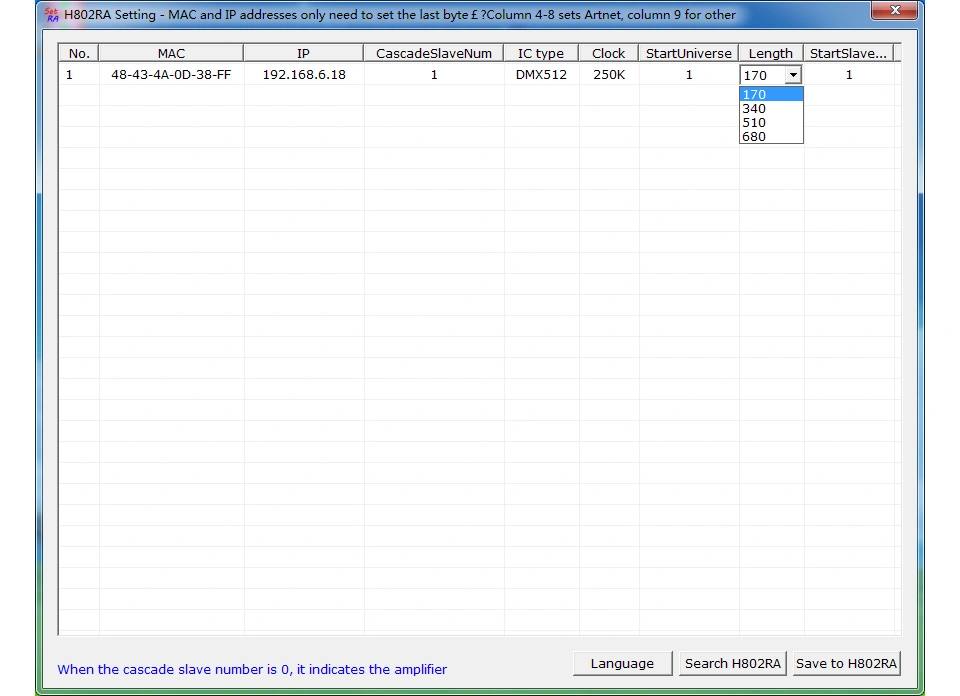 Then, click"Save to H802RA"and close the window.
In the following example, i connect 1 pcs H802RA to PC, H802RA connects to a WS2812 panel (32 pixels by 32 pixels), each port of H802RA supports 680 pixels.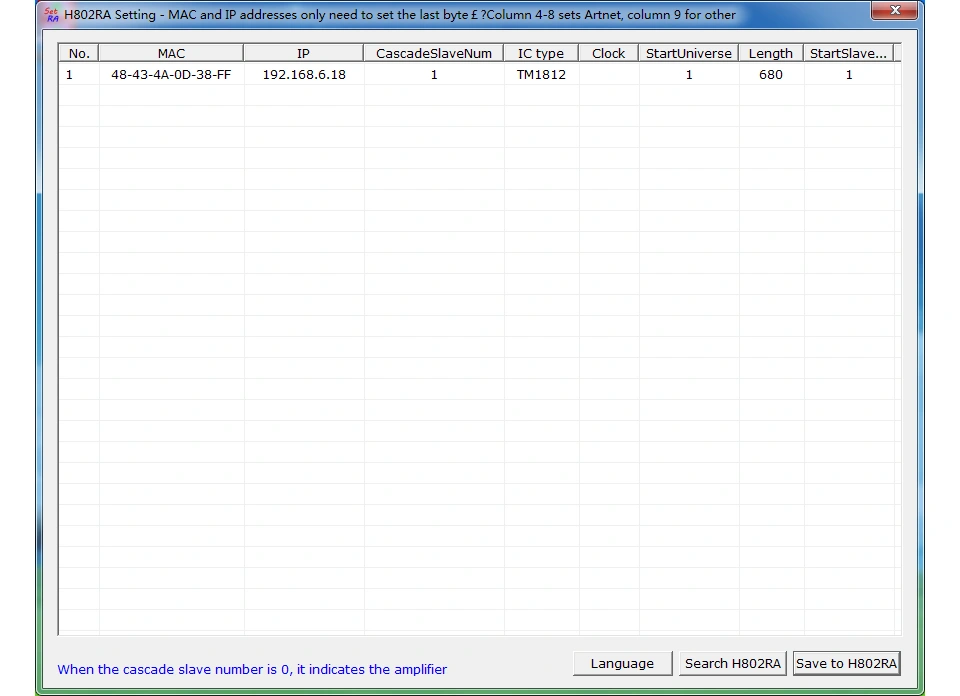 The panel consists of 2 pcs 32*16 panels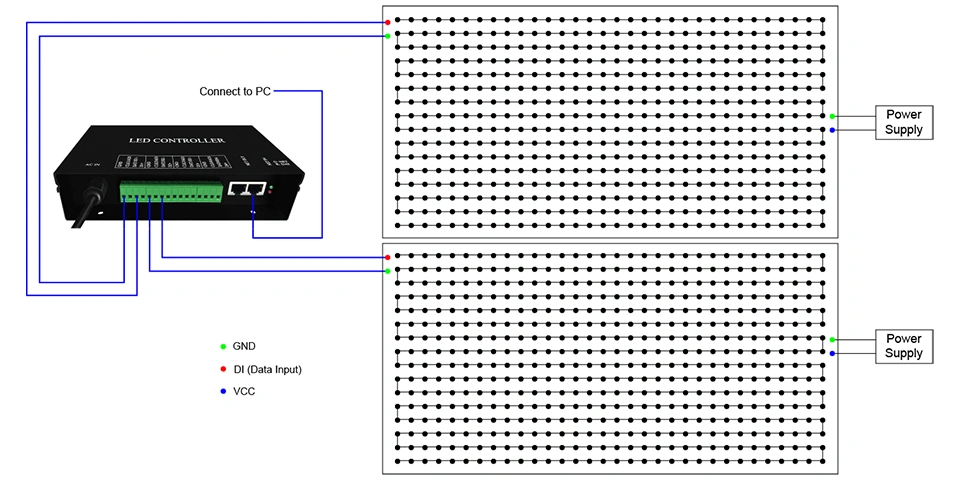 MADRIX  Configurations