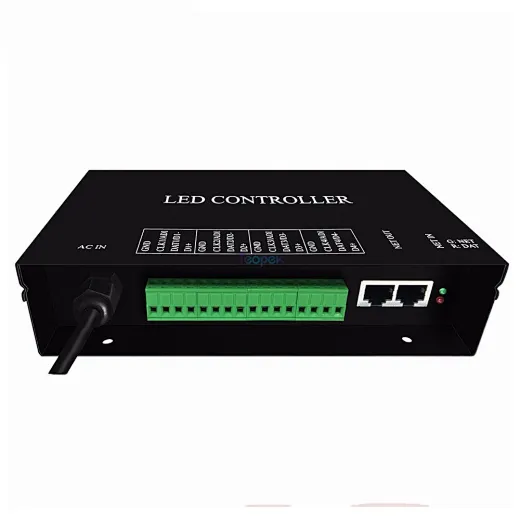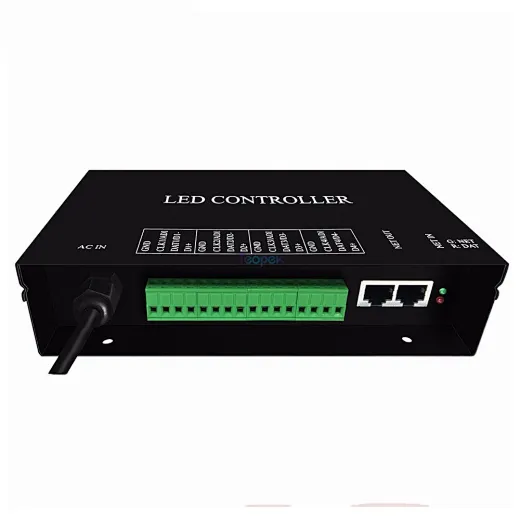 H802RA 4 ports LED controller Support Art-Net protocol for MADRIX
H802RA LED控制器
H802RA 4 ports salve LED pixel controller Support Art-Net protocol for MADRIX,or marster controller(H803TV/ H803TC) 4096 pixels
Supply Ability
300000pieces / Month
Country of Origin
shenzhen
H802RA 4 ports salve LED pixel controller Support Art-Net protocol for MADRIX,or marster controller(H803TV/ H803TC) 4096 pixels
---
Features of H802RA 4 ports LED controller
1. Support ArtNet protocol, 4 universes(each has 512 channels) output.
2. Support allocating address for DMX512 chips (for example UCS512, TM512).
3. Transmission distance between two controllers is up to 100 meters.
 
Specification
Input Voltage:   Customized
Power Consumption:   1.3W
Drive Pixels Number:   4096
Weight:   1KG
Dimension:   L163 x W155 x H54
Carton Size:   L205 x W47 x H21
Supported Chips 

TM1812 includes TM1804, TM1809, UCS1903, UCS1909, UCS1902, WS2811, WS2812, WS2813, SK6812, SM16703, SM16709, SM16712, INK1003
DMX512 includes UCS512, WS2821, TM512
APA102 and SK9822
Product Display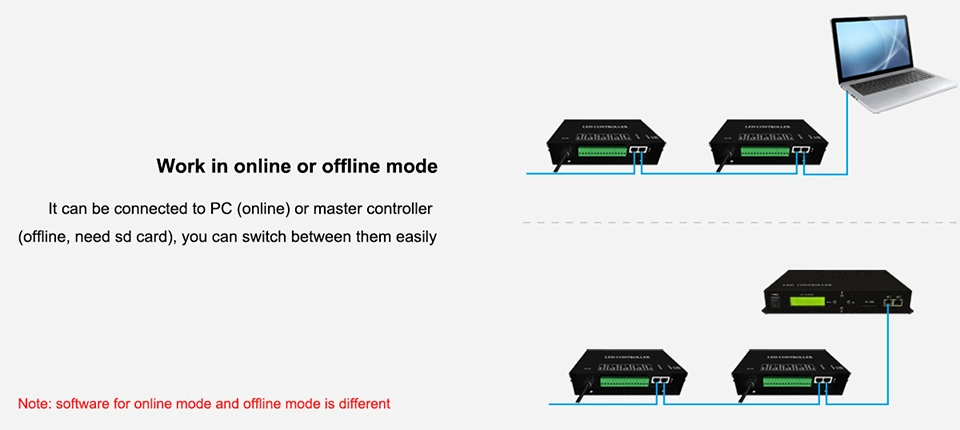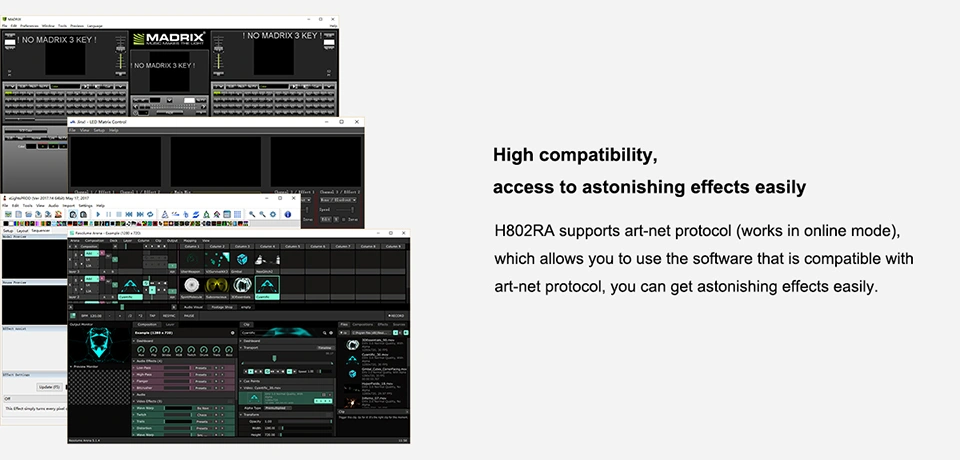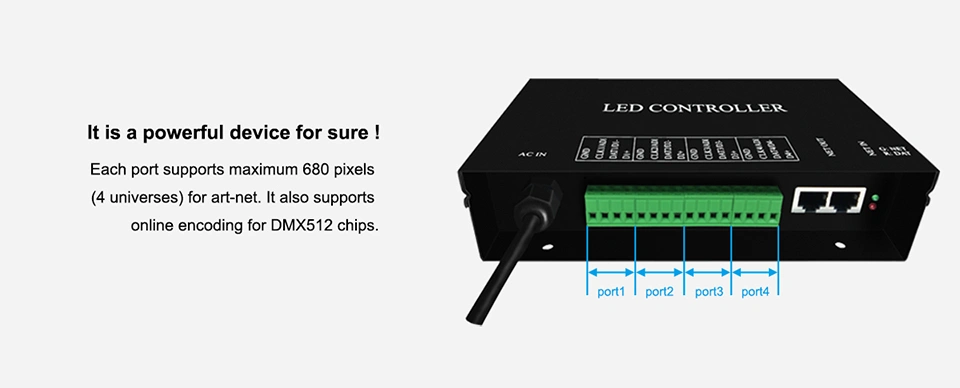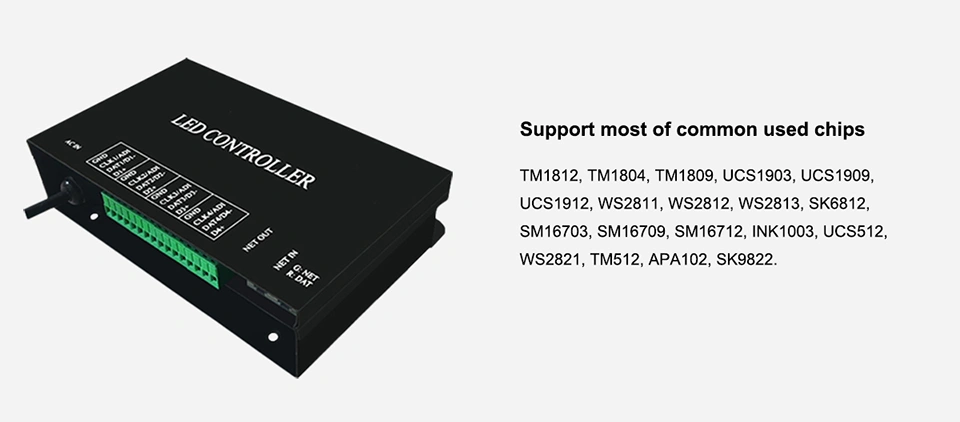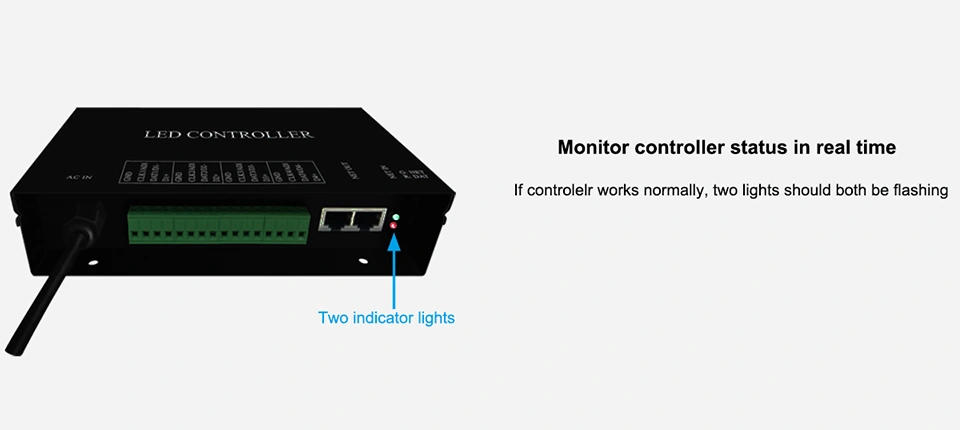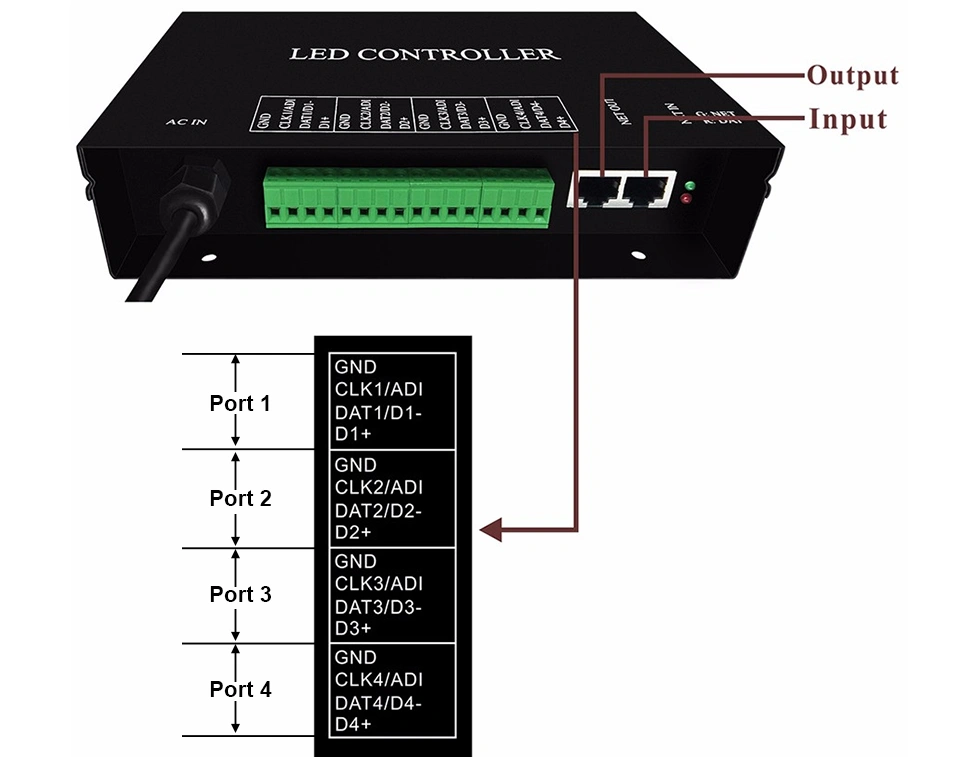 User Manual
Step1. Connect H802RA to PC and led lights to H802RA like the following image displays (It's online mode)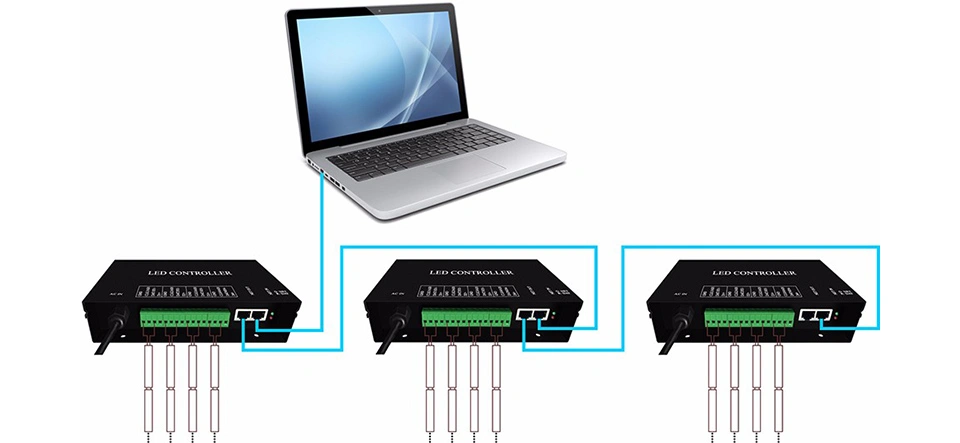 Step2. Set an IP address for H802RA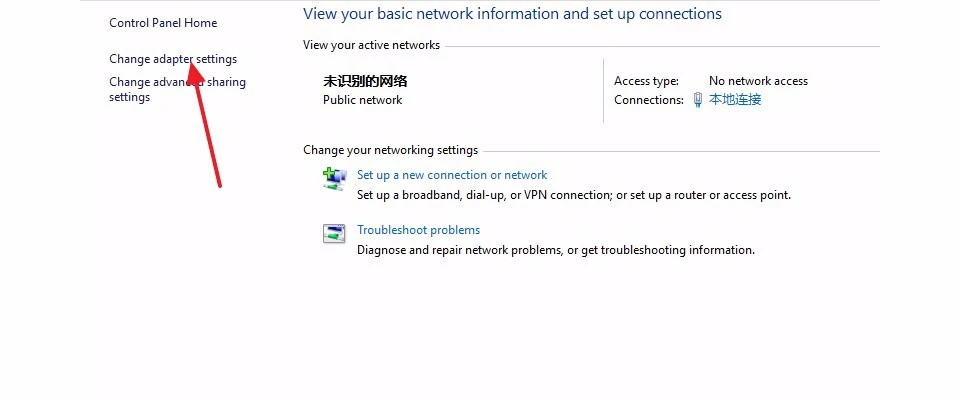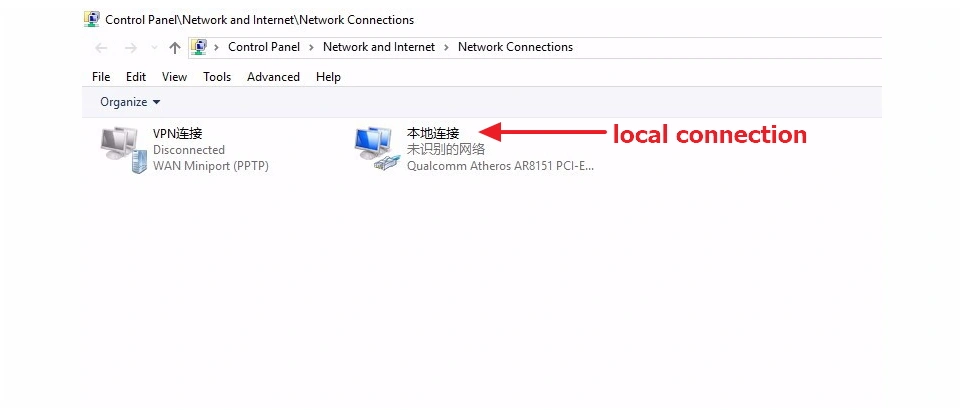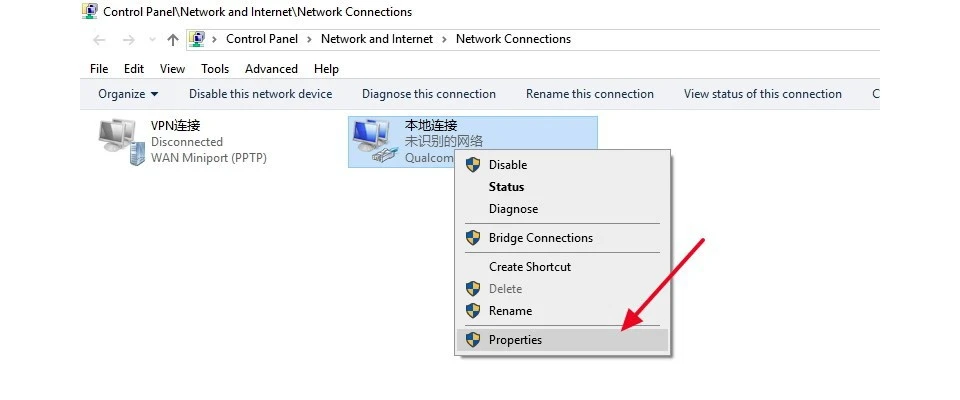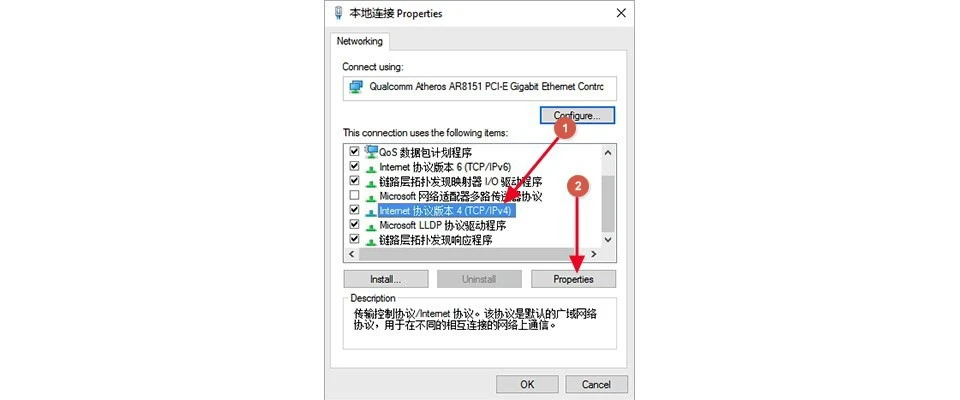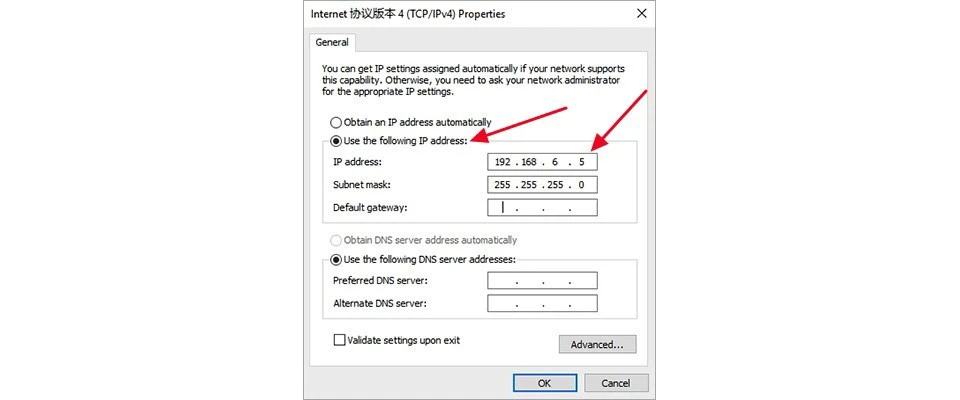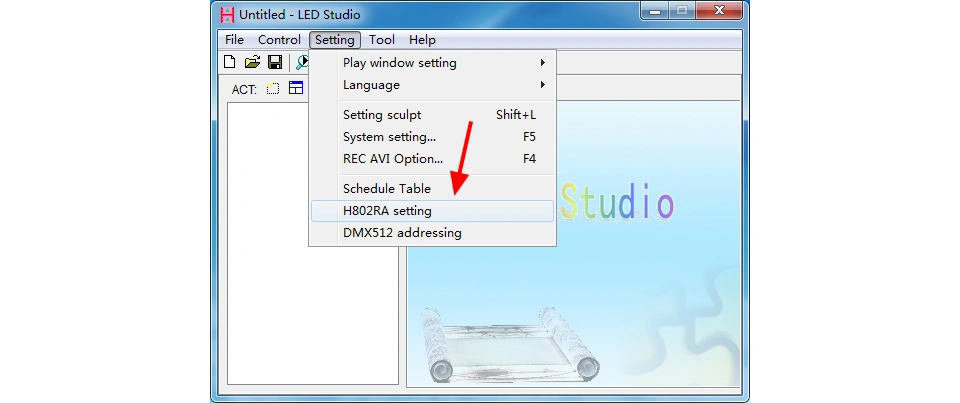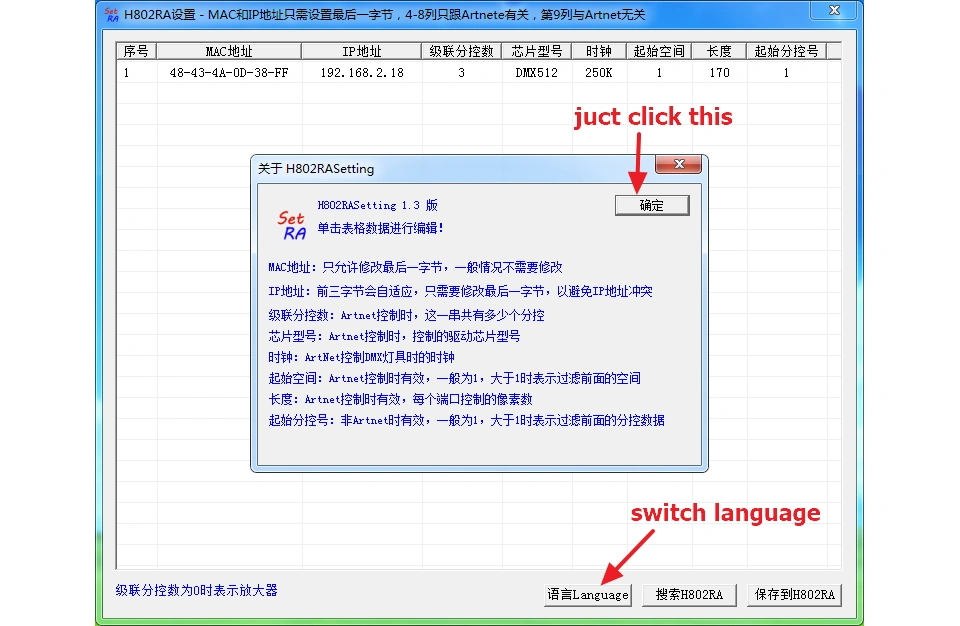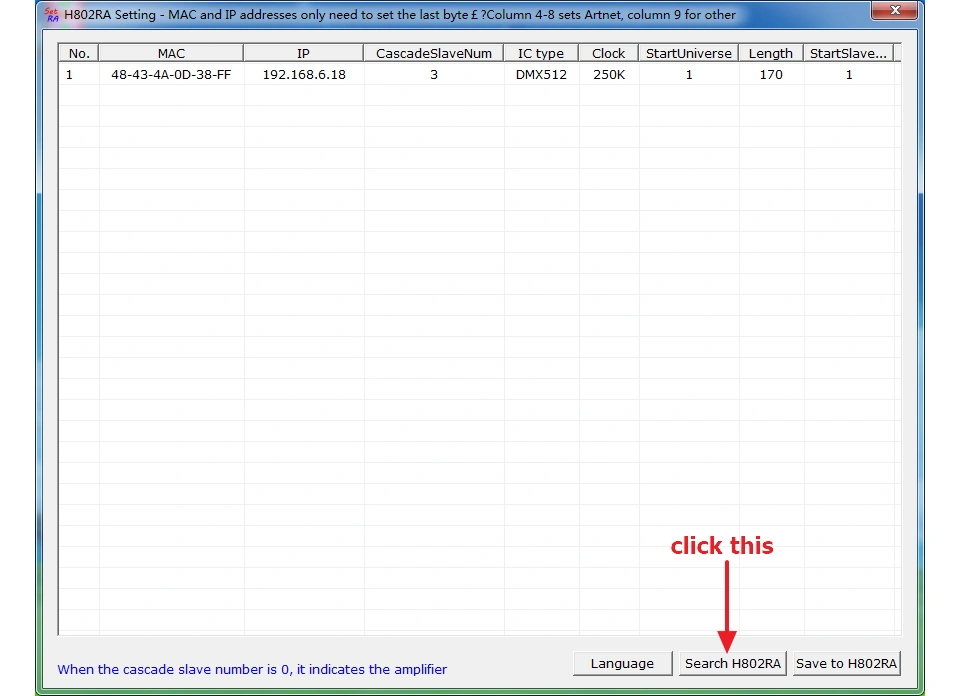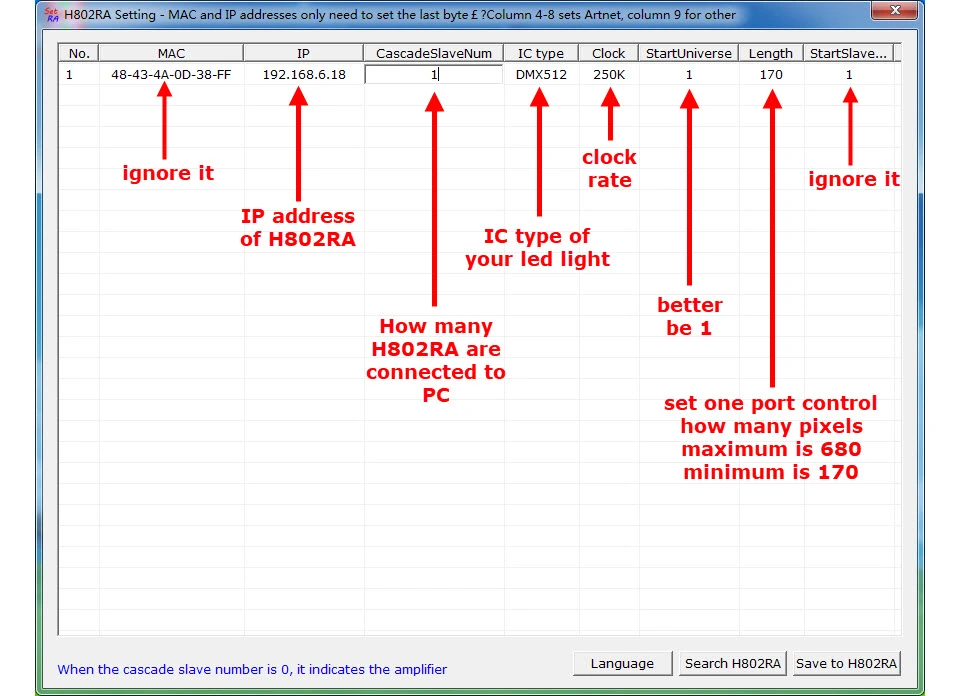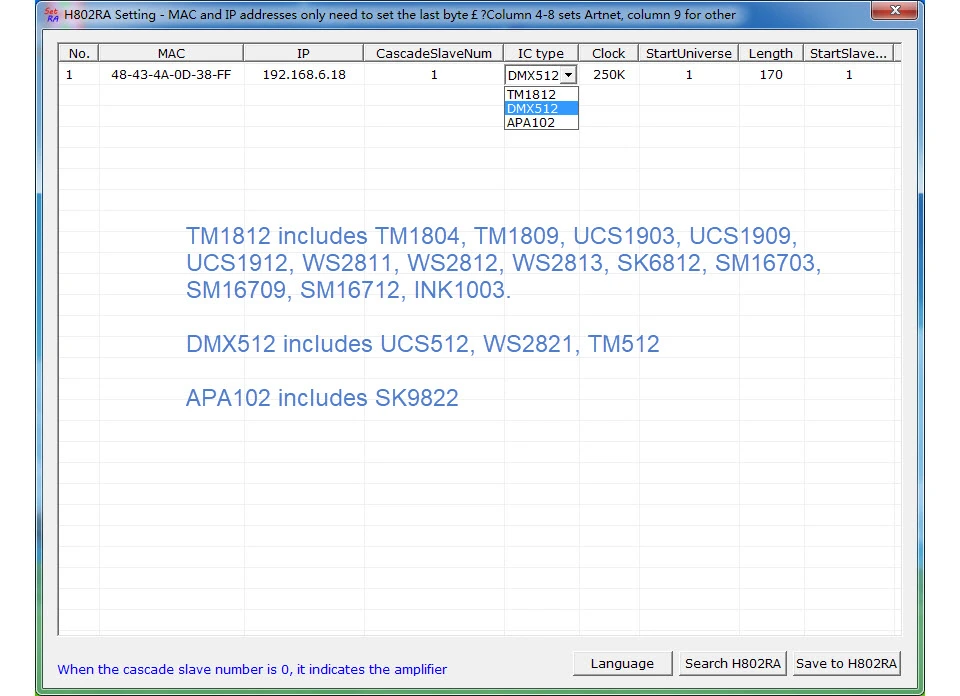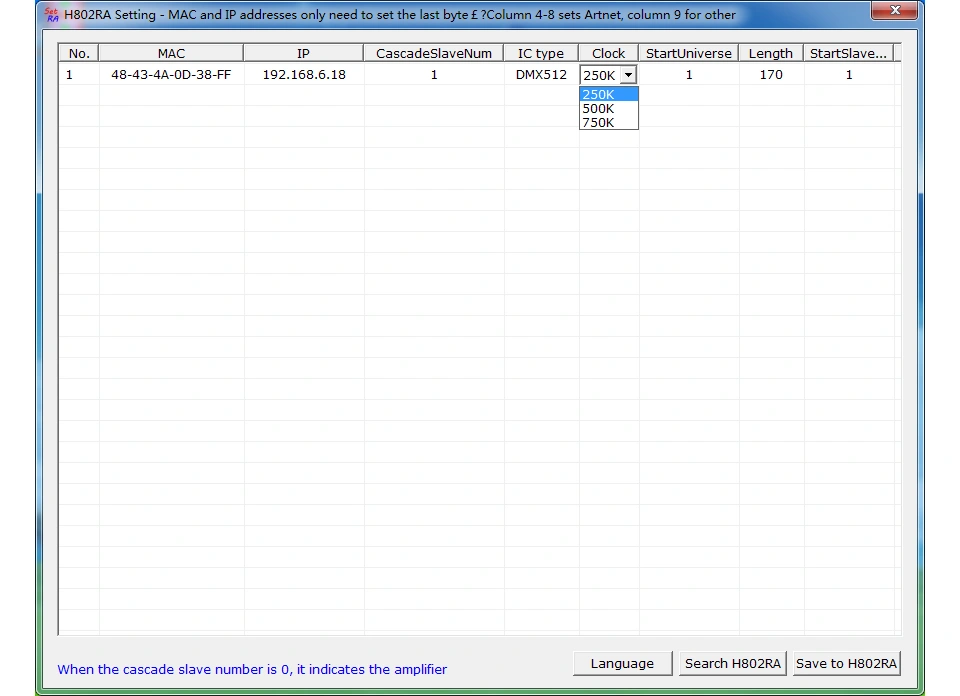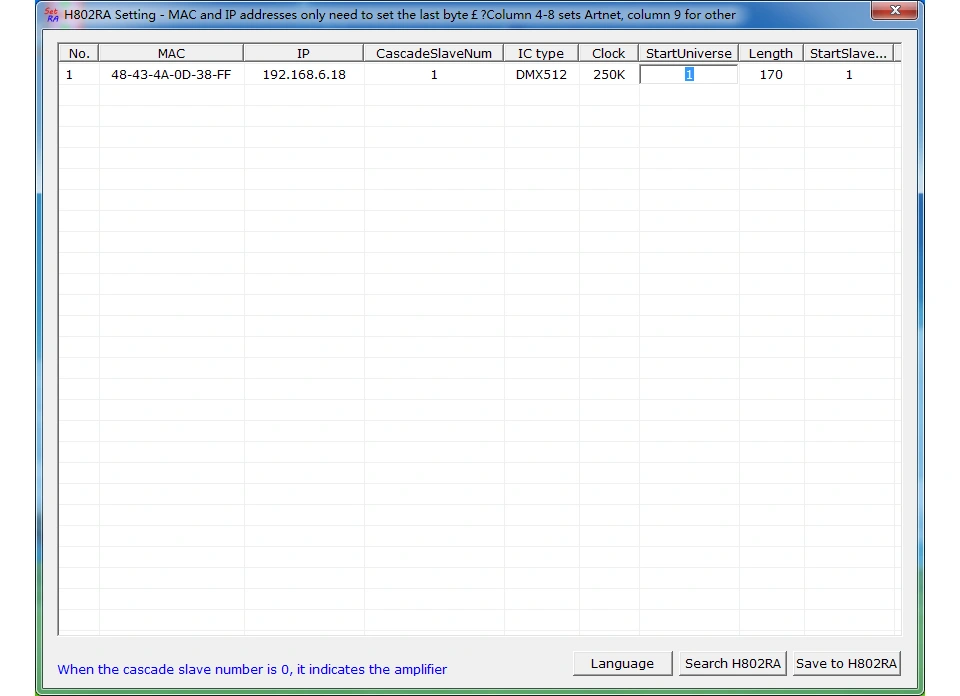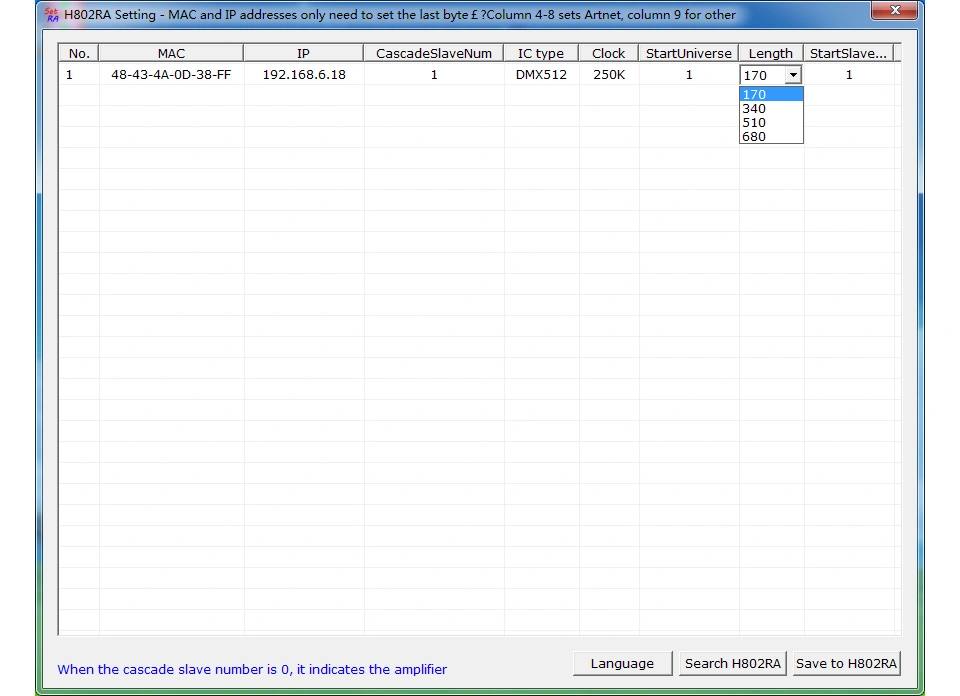 Then, click"Save to H802RA"and close the window.


In the following example, i connect 1 pcs H802RA to PC, H802RA connects to a WS2812 panel (32 pixels by 32 pixels), each port of H802RA supports 680 pixels.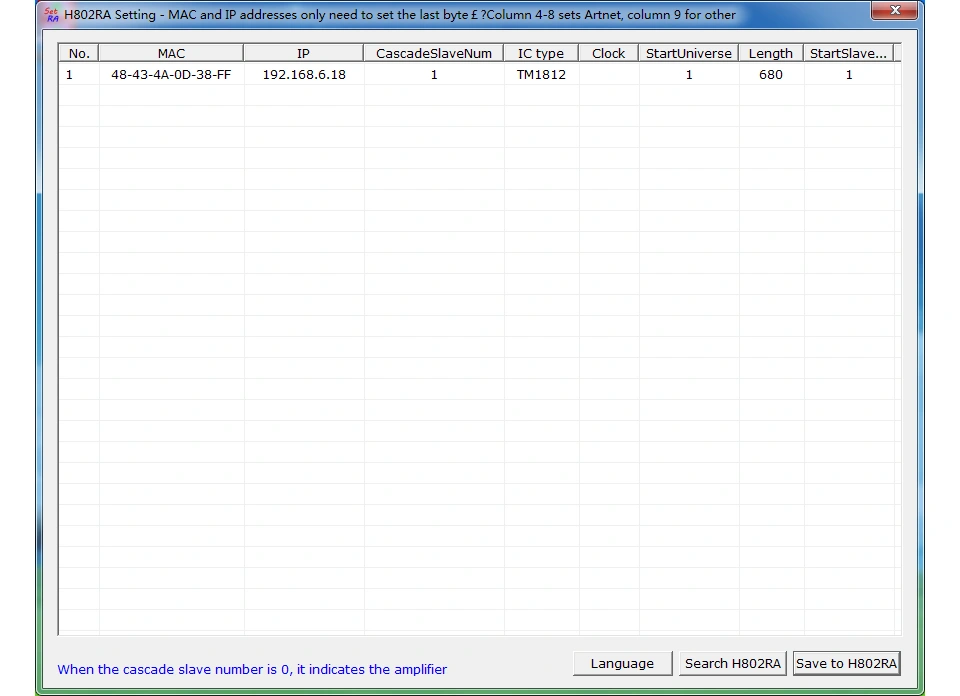 The panel consists of 2 pcs 32*16 panels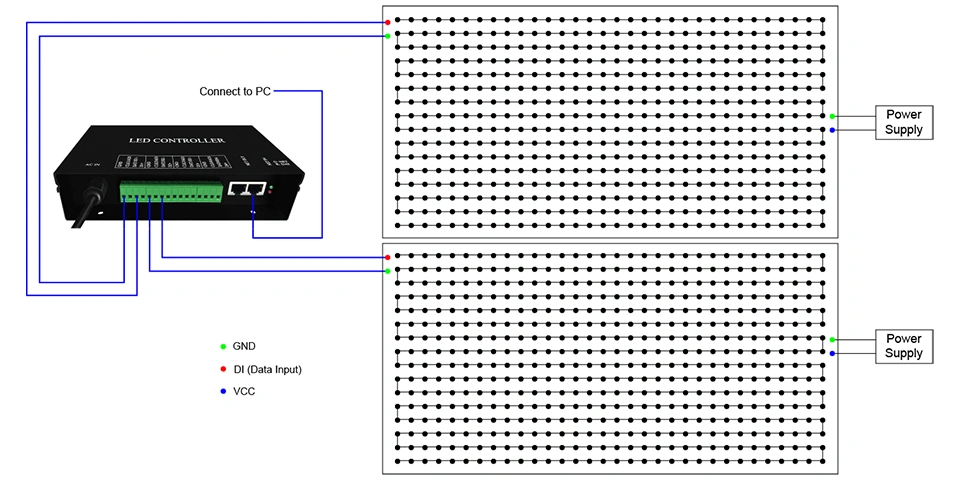 MADRIX  Configurations